Colorado Springs Sanctuary City Now!
165
people have signed this petition.
Add your name now!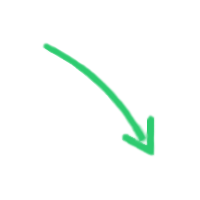 165

people

have signed.

Add your voice!
Maxine K.
signed just now
Adam B.
signed just now
Dear Mayor John Suthers and Colorado Springs City Council,
Colorado Springs is a diverse and vibrant community. We are a city that values our neighbors, our community, and all the families and people who are a part of it. Many members of our community are undocumented immigrants, yet are valued by us no less. They are our neighbors, our friends, our co-workers, and for many, our own family.

We believe that the Trump administration's escalating anti-immigrant rhetoric and increasingly repressive immigration policies pose a direct threat to our local immigrant community. If we truly value all of the people who live in our city, then we must take immediate action to ensure all residents of Colorado Springs, regardless of status, are protected. We have seen how families in Colorado Springs and other cities across Colorado have suffered at the hands of ICE, DHS, and this Administration. We have also witnessed the tragic consequences of unchecked racist, anti-immigrant discourse, which inspired the white supremacist terrorist attack in El Paso, TX and has left the immigrant community feeling more vulnerable and fearful than ever before. Remaining quiet amid this harsh political climate will only further endanger the immigrant community. Although we cannot stop ICE raids all around the country today, we can come together as a community to ensure our immigrant friends feel welcome and are treated with compassion and dignity.

We have a choice to make: will we sit by silently and allow ICE to continue to tear families apart, or will we take a stand now and reject the politics of hate?

Let's support our immigrant friends, neighbors and family by implementing Sanctuary City status for the city of Colorado Springs. Cities and states are not legally obligated to voluntarily assist federal agencies, so it is time for us to solidify our support for people who only seek to create a better life for themselves and their families. The Coalition for a Sanctuary City presents the following demands:

The city government of Colorado Springs must immediately cease any and all voluntary cooperation with ICE, under any circumstances, and actively work to keep all residents of Colorado Springs safe from ICE arrests and deportations.
The Colorado Springs City Council must pass a Sanctuary City Ordinance that will insure that no public city agency, including CSPD, may assist ICE in any manner whatsoever.
Those who stand on the side of justice must not be afraid to be as vocal and bold as those who persecute our fellow human beings. We truly hope you will have the courage to speak in defense of our undocumented community members and seriously consider voting on this important proposal.

Community organizations that have endorsed this proposition are as follows:
-Springs Dream Team
-Colorado Springs Socialists
-Pikes Peak Womxn for Liberation
-Front Range Workers' Initiative For Liberation and Defense
-Pikes Peak Justice & Peace Commission
-Coalition to Close the Concentration Camps
-Our Revolution-Colorado Springs
-UCCS Mi Gente
-Colorado Springs Council for Justice
-Pikes Peak Progressives
-Showing Up for Racial Justice (SURJ)
-Reverend Patricia Dailey Dolin
Ordinance

1. CITY OF REFUGE.
It is hereby affirmed that the City of Colorado Springs is a City of Refuge.
2. USE OF CITY FUNDS PROHIBITED.
No department, agency, commission, officer or employee of the City of Colorado Springs shall use any City funds or resources to assist in the enforcement of federal immigration law or to gather or disseminate information regarding the immigration status of individuals in the City of Colorado Springs unless such assistance is required by federal or State statute, regulation or court decision. The prohibition set forth in this Chapter shall include, but shall not be limited to:
(a) Assisting or cooperating, in one's official capacity, with any ICE investigation, detention, or arrest procedures, hold request, public or clandestine, relating to alleged violations of the civil provisions of the federal immigration law.
(b) Requesting information about, or disseminating information regarding the immigration status of any individual, or conditioning the provision of services or benefits by the City of Colorado Springs upon immigration status, except as required by federal or State statute or regulation, City public assistance criteria, or court decision.
(c) Including on any application, questionnaire or interview form used in relation to benefits, services or opportunities provided by the City of Colorado Springs any question regarding immigration status other than those required by federal or State statute, regulation or court decision. Any such questions existing or being used by the City at the time this Chapter is adopted shall be deleted within thirty days of the adoption of this Chapter.
3. ENFORCEMENT.
The City shall establish a Human Relations Commission within thirty days of adopting this ordinance. This commission shall review the compliance of the City departments, agencies, commissions and employees with the mandates of this ordinance in particular instances in which there is question of noncompliance or when a complaint alleging noncompliance has been lodged.
4. SEVERABILITY.
If any part of this ordinance, or the application thereof, is held to be invalid, the remainder of this ordinance shall not be affected thereby, and this ordinance shall otherwise continue in full force and effect. To this end, the provisions of this ordinance, and each of them, are severable.