Pledge To Boycott All Celebrities Who Support Trump
48
people have signed this petition.
Add your name now!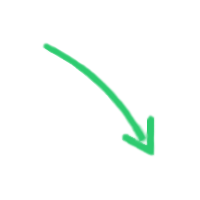 48

people

have signed.

Add your voice!
Maxine K.
signed just now
Adam B.
signed just now
I pledge to fully abstain from supporting, in any way, all celebrities who have publicly endorsed Donald Trump for President. Donald Trump is a misogynist, racist, xenophobe who is running for President on a platform consisting entirely of hate, ignorance, and fear. His speeches are riddled with absolute lies, aimed at misleading the public about the current state of our Union. He has incited violence during rallys, claimed all Mexicans are dangerous rapists and murderers, and seeks to ban all adherents of the Islamic faith from entering the U.S.A., a nation founded by immigrants.
If elected to be President, Trump would bring about a new dark age, make our country unsafe, destroy delicate diplomatic relations with foreign countries, raise the national debt by billions, if not trillions of dollars, and create tax incentives aimed only at helping the top 10% of wealthy Americans, among a myriad of other half-baked policy initiatives.
The very fabric of America is at risk. This is one of, if not the most important political moment of our lifetimes. It is at this moment that Americans decide the future of our great nation. Trump must be stopped. He must not become President.
Let's prove that love Trumps hate.
By signing this petition, you are agreeing to completely abstain from supporting, in any way, the following celebrities who have voiced support, or have publicly endorsed Donald Trump for President:
Actors and Screenwriters
Kirstie Alley
Scott Baio
Stephen Baldwin
Gary Busey
Dean Cain
Adam Carolla
Lionel Chetwynd
Stacey Dash
Robert Davi
Clint Eastwood
Joe Eszterhas
Lou Ferrigno
Jerry Lewis
Amy Lindsay
Brandi Love
Chuck Norris
Randy Quaid
John Ratzenberger
Antonio Sabàto Jr.
Lindsey Shaw
Kevin Sorbo
Jean-Claude Van Damme
Jon Voight
Fred Williamson
Sports
Rocky Boiman
Tom Brady
George Brett
Adrien Broner
Clay Buchholz
Zeb Colter
John Daly
Johnny Damon
Ted DiBiase
Mike Ditka
Vince Dooley
Bill Elliott
Chase Elliott
Natalie Gulbis
Hulk Hogan
Holly Holm
Lou Holtz
Richie Incognito
Caitlyn Jenner
Woody Johnson
Gene Keady
Don King
Bob Knight
Jerry Lawler
Mike Leach
Matt Light
Nick Mangold
Mark Martin
Shawne Merriman
Kevin Nash
Ryan Newman
Jack Nicklaus
Paul O'Neill
Tito Ortiz
Terrell Owens
Billy Packer
Digger Phelps
David Ragan
John Rocker
Dennis Rodman
Rex Ryan
Curt Schilling
Mike Shanahan
Chael Sonnen
Latrell Sprewell
Miesha Tate
Mike Tyson
Kevin Von Erich
Herschel Walker
Chris Weidman
Media Personalities
Dan Bilzerian
Adam Curry
Teresa Giudice
Jesse James
Charlotte Laws
Omarosa Manigault
Dennis Michael Lynch
Jeanine Pirro
Phil Robertson
Willie Robertson
Tila Tequila
Kendra Wilkinson
Dale Winton
Melissa Ann Young
Musicians
Azealia Banks
Zoltan Bathory
Sean Combs
Jesse Hughes
Loretta Lynn
Justin Moore
Wayne Newton
Ted Nugent
Kid Rock
Kenny Rogers
Gene Simmons
White Dawg
Young Dro
Thank you for your pledge. You are helping to remove Trump from the American public conscious one boycotted celebrity, politician or organization at a time.