Permit up to 6 hens per household
79
people have signed this petition.
Add your name now!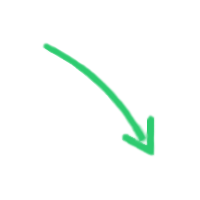 79

people

have signed.

Add your voice!
Maxine K.
signed just now
Adam B.
signed just now
Dear Neighbors and fellow Blacksburg residents,

Do you envision a world where we have daily access to free, healthy, delicious, and sustainable food? According to the Z-5 Zoning ordinance in Blacksburg, all agricultural practices, including the raising of backyard hens, are not permitted within town limits under any circumstances. The purpose of this petition is to push our representatives to establish guidelines for an exception to the "agriculture" rule when dealing with small numbers of harmless, food producing pets. Speaking solely in rational terms, backyard hens should be exempt from the "agriculture" rule for several reasons. First and foremost, cage free eggs are a free source of a healthy, nutritious breakfast. Second, hens do not pose any sort of threat to other animals or humans should they escape into neighboring yards. Finally, chickens allow food used in households to be successfully recycled into our environment, fertilizing both wild and domesticated plants.
It's also important to consider the war that educated consumers are currently battling against the (high carbohydrate, high fat, and very unsustainable) mainstream food system. Blacksburg is an oasis of rational and sustainable thinking, perhaps well-captured by Virginia Tech's "Invent the Future" slogan. We should be the frontrunners in the push against poultry corporations that willingly feed their birds antibiotics, imitation food, and animal by-products. Commercial poultry farming frequently involves subjecting birds to unsanitary and cruel living conditions. As innovators and educators, it is important to teach all people the value of using their land to produce free, nutritious, and delicious food. Clearly, the current ordinance has a solely negative impact on our community and environment.
In August, after much hard work raising and caring for my hens (since they were hatched,) I was ordered by The Town of Blacksburg's very own Zone Lord, Lisa Browning, to remove them from my property. My roommates, neighbors, and friends have now become by-standard civilian casualties of this atrocious zoning ordinance defined by Browning's superiors and their board of watch dogs in the Town Council. Browning, who described her job as being particularly unpleasant, shared that she had heartlessly relieved a local senior citizen from her pig just a week before Christmas last year. If the sole purpose of a pet is to bring someone the feeling of love and joy, what business do others have in violating their pursuit of happiness?
By signing this petition, not only are you are helping re-unite pets with their family, you are also taking a step away from dependence on our unsustainable and (environmentally detrimental) food system.
Here is the current definition of agriculture, outlawed by the Z-5 Zoning district (Blacksburg)
"The use of land for the production of food and fibre, including farming, dairying, pasturage, agriculture, horticulture, viticulture, and animal and poultry husbandry."
Here are some prudent revisions to institute immediately:
"Chickens kept as pets or as an accessory to a residence shall be permitted.
-Roosters are prohibited
-Harboring 7+ hens constitutes a re-classification as an agricultural activity
-A hen owner that permits his/her chickens to roam freely is subject to a fine."
We, the concerned citizens of Blacksburg, ask you to please join us in fighting this unjust and irrational zoning ordinance and rally for the free usage of our land.
Regards,
-John Clockwood (Father of Time)
Montgomery St, Blacksburg
Fightingforfoodfreedom@gmail.com