To transform 2520, Chemin Bates into a Parc/ Pour un Parc au 2520, Ch Bates
310
people have signed this petition.
Add your name now!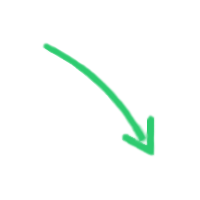 310

people

have signed.

Add your voice!
Maxine K.
signed just now
Adam B.
signed just now
Dear neighbor,
The increasing number of condominium projects on Chemin Bates and Ekers over the past few years has increased our local traffic, densified the neighborhood population and reduced the number of street parking spots available for residents. Being in close proximity of the Canora train station and upcoming EXO Train project, in addition to these issues we will further face increased train traffic and noise pollution. We need to take action and ask the City to take the proper urbanism measures to help our families.
Over the past 10 years, Chemin Bates has transformed from an industrial street to a residential street, yet the City's Urbanism committee has never taken an initiative to add a park or green space for residents despite issuing one condominium construction permit after another. Chemin Bates is 1km long and counts 35 buildings and hundreds of families, while there is only a dog park near the Rockland overpass. This is unacceptable; It is also the reason why we're asking for your support in an official request asking the City to add a park on Chemin Bates out of consideration for the growing number of families with children and daycare centers around our street. Our children need to play outside in a safe place and the City has an obligation to make it happen. The City of Montreal imposed narrowing of many downtown streets and Plateau to create cycling lanes and it banned plastic bags claiming environmental reasons. It can therefore decide to create a park for our families by including our neighborhood within that scope. We all pay taxes and all of Bates condominium projects have certainly generated a lot of revenue for the City. Asking for a park is a small request in exchange.
That being said, you would be happy to know that the City actually does have a lot on Chemin Bates which could be turned into a park. In fact, the building on 2520 Bates (close to the Wilderton intersection, between 2500 and 2550 Bates) is ceded to the City and will be demolished shortly. Unfortunately, however, we have found out that instead of considering a green space, the City of Montreal is actually planning on building up to 34 rent-controlled housing units (Habitations à loyer modéré) on that lot. This means another building housing 34 families who will join us in facing the same limitations and difficulties: not enough street parking, increased noise and local traffic, and most importantly NO PARK AND NO GREEN SPACE where our children can play safely. Daycare centers will have to make young children walk through multiple train tracks and the busy Jean-Talon Boulevard to get to a park, or else walk 25 minutes uphill to play in a park in Outremont. This is absolutely unacceptable. Rent-controlled housing units can be built anywhere else, but a park on Chemin Bates cannot.
Dear neighbor, we ask that you join us in writing to the Mayor of Montreal, the Honorable Valerie Plante (dial 311 from your telephone), as well as the Côte-des-Neiges borough mayor, Madame Sue Montgomery (sue.montgomery@ville.montreal.qc.ca , Telephone : 514 868-3523) to let them know what our neighborhood desperately needs. Our children are precious and deserve to spend time outdoors, instead of being confined to small apartments. It is regrettable that the City itself has not taken this initiative despite all the revenues collected from Mutation taxes on Bates, but considering that this project has not yet started, we still have a chance to be heard.
--------------------------------------------------------------------------------------------------------
Chers voisins,

Au cour des dernières années, la succession de nouveaux projets immobiliers sur le Chemin Bates et l'avenue Ekers a considérablement augmenter le trafic local en plus de réduire le nombre de stationnements sur les rues avoisinantes pour les résidents du quartier
Le Chemin Bates s'est transformé depuis les 10 dernières années, passant d'une zone industrielle à un quartier résidentiel, et pourtant l'arrondissement et les responsables de l'urbanisme n'ont jamais pris l'initiative d'ajouter des parcs ou des espaces verts alors que les permis de construire sont distribué les uns après les autres. Le Chemin Bates est d'une longueur de 1km avec plus de 35 bâtiments et des centaines de familles et il n'y a qu'un Parc à chien en guise d'espace vert à proximité, près du passage à niveau de la rue Rockland. Ceci est inacceptable; C'est aussi la raison pour laquelle nous vous demandons votre support à tous dans le but d'adresser une demande officielle à la ville pour ajouter un parc sur le Chemin Bates, afin de profiter au nombre croissant de familles avec enfants et aux garderies avoisinantes. Nos enfants ont le droit de jouer à l'extérieur dans un environnement sécuritaire et la ville a l'obligation de nous entendre. La ville de Montréal a déjà imposé la modification de la largeur de plusieurs rues du Plateau Mont-royal afin de créer des pistes cyclables et ils ont banni les sacs plastiques de plusieurs commerces pour des raisons écologiques. Dans le même esprit environnementaliste et par souci d'urbanisme, ils peuvent donc décider d'inclure un Parc dans notre quartier. Nous payons tous des taxes et les nombreux récents projets de Condominiums sur le Chemin Bates ont certainement généré beaucoup de revenu à la ville. Demander pour un parc est une requête bien minime en comparaison.
Ceci étant dit, vous seriez heureux d'apprendre que la ville possède actuellement un terrain sur le Chemin Bates qui pourrait devenir un parc. En effet, le building au 2520 Chemin Bates (près de l'intersection Wilderton) a été cédé à la ville et va être démoli sous peu. Malheureusement, il se trouve qu'au lieu de considérer l'aménagement d'un espace vert, la ville de Montréal a plutôt l'intention d'y construire un immeuble de 34 logements à prix modiques (HLM). Cela veut dire un autre immeuble a logement avec 34 familles qui vont se joindre aux mêmes limitations et difficultés que nous rencontrons : Manque de stationnement sur la rue (pensez l'hiver!), Trafic et bruits en augmentation et surtout AUCUN PARC NI ESPACE VERT pour que nos enfants jouent en toute sécurité. Les garderies du coin vont encore devoir faire marcher les jeunes enfants à travers la voie ferré et traversé l'achalandé Boulevard Jean-Talon pour se rendre au parc, ou bien marché plus de 25 minutes sur un chemin en pente afin de rejoindre un parc dans Outremont. Ceci est absolument inacceptable. Les logements à prix modique peuvent être construit n'importe où, mais un parc sur le Chemin Bates peut seulement être construit sur le Chemin Bates.
Chers voisins, joignez-vous à nous afin d'écrire à la Mairesse de Montréal, Mme Valérie Plante (faites le 311 sur votre téléphone), ainsi qu'à la Mairesse de l'arrondissement Côte-des-Neiges, Madame Sue Montgomery (sue.montgomery@ville.montreal.qc.ca , Téléphone : 514 868-3523) pour leur faire part de ce que votre quartier a grandemment besoin. Nos enfants sont précieux et ont le droit de passer du temps à l'extérieur pour jouer, plutôt que de rester confiner à l'intérieur. Il est regrettable que la ville elle-même n'est pas déjà pris cette initiative malgré toutes les taxes de mutations collectées sur le Chemin Bates, mais leur projet n'ayant pas commencé, nous avons encore une chance de nous faire entendre.