Banfield DVMs Against the PTO Expiration Policy
177
signers.
Add your name now!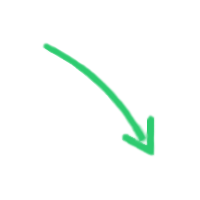 177

signers.

Almost there!

Add your voice!
Maxine K.
signed just now
Adam B.
signed just now
The purpose of this petition is to show the collective disdain that Banfield veterinarians have for the recently changed PTO policy.
According to Banfield "Effective Jan. 1, 2018, we announced a revision to our Paid Time Off (PTO) policy to encourage you to better utilize your PTO benefit for your health and wellbeing." While we appreciate the commitment that Banfield has made to improving doctor wellbeing over the last few years, we strongly believe that this recent change has had the opposite of the intended effect. As you will see in the following letter, this change has actually made it much more difficult for doctors to utilize their PTO in a way that is beneficial to them.
As doctors, when we were recruited to work for Banfield, we were told about the generous PTO package. For many of us, this benefit is what sold us on working for Banfield. It would balance out the late nights, long days, and all of the holidays and weekends worked. But we were not told that we would have to use that benefit on the company's timeline. Instead of getting to use our PTO when it matters the most to us, we are taking weeks of PTO on random days right before its expiration date.
While this new policy is doing a disservice to all Banfield doctors, it is particularly troublesome for parents. Imagine realizing that you will lose three weeks of PTO the day before your scheduled C-section. Imagine having the majority of your PTO expire the day before your children's school lets out for summer break. And then realizing that the same thing will happen every year for as long as you are with Banfield. This is happening to our doctors every day and it is incredibly disengaging.
Many female associates rely on their PTO to supplement their disability leave after they have a child. They can use it toward their first unpaid week, then to supplement their disability pay, and finally, to extend their leave for a few more weeks. Now, many doctors are losing the ability to do this. This policy is even more detrimental to those who do not qualify for any disability pay after the birth of a child (fathers, adoptive parents, women who use a surrogate). For these parents, the only paid leave they have is PTO, and they may have as little as two weeks available. Imagine a father "wasting" three weeks of PTO because his company anniversary is the week before his wife's due date. Instead of having five paid weeks off to bond with his child, he will only have two.
With the PTO expiration date different for each associate, this policy is not fair. Some doctors lose their PTO right before Thanksgiving while others lose it right after the holidays. Most people would agree that there are more desirable times of the year to travel and vacation and those times do not always coincide with our anniversary dates.
While we are allowed to roll over 80 hours, many doctors feel it's important to keep a bank of PTO hours available for emergencies: illnesses, school closures, deaths in the family, etc. Many doctors do not want to drain their PTO bank down to zero by taking time off right after their anniversary. This means they may miss out on important events right after their anniversary dates.
Not only is this new policy bad for doctors, it's bad for our hospital teams and our patients. When doctors are forced to use their PTO in a given timeframe, they often cannot take into consideration the needs of the practice. Multiple doctors may have anniversaries in the same month or a doctor may have an anniversary coming up when another associate is taking medical leave. Doctors cannot plan their PTO around each other if they all have to use it at the same time to avoid losing it. This leaves hospitals understaffed, staffed by relief doctors, or even dark. This prevents us from seeing our patients and keeping our staff scheduled.
Many doctors have raised these concerns to all levels of the corporate hierarchy at Banfield. They feel their candor is largely ignored or brushed aside, even in a culture that fosters openness. We've been told that we need to plan to use our PTO throughout the year so we are not scrambling to use it at the last minute. But what if we need the time off for a specific event during the year that we cannot plan? The birth or adoption of a child, back surgery, a mission trip; these cannot be planned around our Banfield anniversary date.
While the issues outlined in this petition may seem to be "one-offs," open discussion with our veterinarians reveals that nearly every one has been affected negatively by the new policy in some way. This policy change has created very real issues for so many of our doctors already and we're only in the second year.
It is completely reasonable to place a cap on the amount of PTO accrued. Two hundred hours sounds like a reasonable cap. However, placing an expiration on PTO accrued is not reasonable, nor is it mutually beneficial to all parties involved.
As Banfield veterinarians, we thank you for listening to our concerns and urge you to change this policy back.