Workers Against the 2016 BLET Contract Negotiations
169
people have signed this petition.
Add your name now!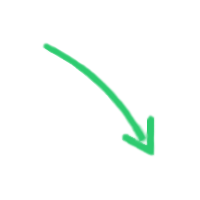 169

people

have signed.

Add your voice!
Maxine K.
signed just now
Adam B.
signed just now
As of now, this is just hear/ say. Simply second hand information that i was told and am passing on to my fellow engineers. If any part of it is true, however, then the following applies:
We, the collective body of BLET and or UTU engineers and and trainmen, stand against the terms of the current (2016) contract negotiations that include but are not limited too:
1. Vacations- Under the new agreement; after vacations are set in November, it is in stone. You get what you get. The float week is eliminated, there will be no moving your vacation as old heads break up their later weeks into single days. As a matter of fact, there will no longer be any single days! Also, vacations will be 5 days, Monday through Friday. They will no longer be 7, Sunday through Saturday as they have always been, and you will lose those 2 days and be paid as such. You may REQUEST the 2 extra days prior to your vacation starting but you will only be PAID for them and not actually GET them off.


2. Extra Boards- All the Guaranteed Extra Boards will be cut off. I mean ELIMINATED! This should be especially of concern to our Conductor Sisters and Brothers as they will be greatly effected by the trickle down of seniority due to the loss of jobs. For other areas, it may be different, but in Fort Worth they will establish a 100 mile TSE that can travel all directions (that makes it almost to the State line on the Duncan, Denison on the Choctaw, Harrison on the Fort Worth, About Eddy on the Waco, Terrell on Dallas, About Cisco on the Baird). You can see where that is going, no more dog catches.


3. Reposition- We will be allowed to "trade" spots with someone else on our board once per month. IE: If you are 2nd out and you come to an agreement with the 10th out person. You may trade positions so that you don't have to lay off. However, the kicker is that you must have NOT laid off for any reason in the last 30 days. Good luck with that one, but if you do some how manage to make it 30 days without laying off, the person you swap with must ALSO have not laid off in those 30 days. CMS would still reserve the right to deny it anyway. (denied…)


4. In lieu of what we have now, the company would offer a small "co-match" on our 401k. This is a deception and they would be able to cease (just as Fed Ex did with their employees on their last contract). Even if the railroad honored it for the life of the contract, we are already 2 years in. That means it would end just under 3 years from now and we would be stuck with the rest of that agreement for the rest of our careers. You know as well as I do that the contracts don't get BETTER each time!
If you choose to ignore our voice, then you do not truly stand for the women and men herein.