Community Healing means Human Rights! Tell Mountain Rose Herbs to Boycott Israeli Goods!
1240
signers.
Add your name now!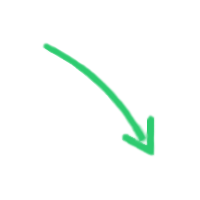 1240

signers.

Almost there!

Add your voice!
Maxine K.
signed just now
Adam B.
signed just now
It has been brought to our attention that Mountain Rose Herbs, who claims to be a company sourcing products ethically and sustainably, is buying and selling products from Israel. They have rejected our requests to comply with the 2005 call from Palestinian Civil Society to Boycott, Divest, and Sanction Israel. www.BDSmovement.net
Tell Mountain Rose Herbs:
Herbalists and Healers of Conscience support Palestinian call for BDS of Israel!!!
Thru the circulation of this petition, it has also been drawn to our attention that Dead Sea salts have been over mined in both Israel and Jordan creating an ecological crisis for the natural habitat of the surrounding region, an issue that we as a healing community must respect with integrity. Protecting the region and its native people means both preserving the natural environment and respecting its native peoples. Mountain Rose Herbs is a company we as herbalists have supported in the past because they claim to prioritize to the ethics of sustainability, ethical practices, fair trade principles. But this contradicts EVERY one of these values, and their refusal to reconsider has obliged us to divest completely. While Mountain Rose Herbs has decided to no longer sell Dead Sea Salts due to the concerns we've raised around ecological impacts, it continues to sell other Israeli products as simple as dill, and has refused since December 2015 to address the human rights issues involved with their support of farming on occupied land. Help us encourage Mountain Rose Herbs to change their policy on purchasing Israeli goods and be in true integrity with the values they claim.

UPDATE May 15, 2021:
It has been 6 years since we started this campaign and MRH has still not complied with our requests to support Palestinian Human Rights. Additionally, they have now resumed selling Dead Sea Salts despite acknowledging the detrimental ecological impacts, and they have intentionally taken efforts to conceal their support of Israeli farms and sidestep our organizing efforts. One community member wrote on instagram just yesterday:
"So many people I know support @mountainroseherbs. They have a really great P.R. campaign, host a free herbal podcast, and have connections with herb schools and herbal educators across the country. They have also experienced pressure since 2015 as one of our main regional herbal distributors to divest from herbs from Israel. Mountain Rose Herbs says, "We put people, plants, and planet before profit with everything we do," but still continues to sell agricultural products from Israel and are complicit in the violence and land theft of Palestinian people.
Colonial views of the land have led to Israel supporting unrestricted agricultural use, including generous water subsidies for farmers. According to the Smithonian, agriculture in Israel accounts for just 3 percent of Israel's gross national product and uses up half of its fresh water.
You used to be able to search "Israel" on the Mountain Rose Herbs website and all the products from Israel would come up. Now, you get zero results and have to look at individual product pages to find if they are sourced from Israel. This does not happen when you search for any other country of origin. They did this because of pressure from community members to divest, but instead of divesting have chosen secrecy.
Contact @mountainroseherbs and ask them to divest from Israel in support of Palestinian liberation. Encourage the many stores and educators who support @mountainroseherbs to divest from them until they remove Israeli products."
We have a lot more updates coming up soon which we will include in a collective google folder for all to access and share. For now, we thank our supporters and ask that people take this time of heightened violence and ethnic cleansing across Palestine to push this campaign forward, pressure MRH to divest once and for all, and continue to encourage our herbal community to deepen our commitment to human rights in Palestine and beyond.