Save the Amesbury Little League Fields
133
people have signed this petition.
Add your name now!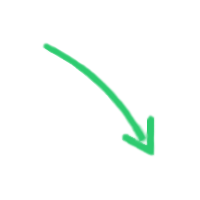 133

people

have signed.

Add your voice!
Maxine K.
signed just now
Adam B.
signed just now
In support of Amesbury's youth sports leagues, we the undersigned urge the Municipal Council to delay the proposed ordinance that restricts construction of sports fields at Woodsom Farm until such time that the needs of the various organizations can be documented and accommodated.
Background: Amesbury is considering building a new school on the grounds of Cashman. The school, if built, will necessitate the removal of the two baseball fields that have been the primary ballfields for Amesbury Little League for decades. One proposal is to relocate those fields to an area just west, in Woodsom Farm.

Amesbury Little League (ALL) is taking no position on the potential new school. However, the Amesbury Municipal Council is considering a proposal to set aside a large portion of Woodsom Farm for preservation. As this could impact the potential new home for the baseball fields used by ALL, we respectfully bring to your attention some matters of concern with the proposal, and ask for your help.
The Issues
For ALL, the issues are these:
The elimination of the baseball fields at Cashman would mean ALL needs to construct two new regulation fields elsewhere in town.
A regulation Little League baseball field occupies about 1.5 acres. Adding in multiple fields, plus room for spectator seating and other amenities, the minimum acreage required to duplicate what is currently available at Cashman is four acres. (This does not include space for parking, which would be substantial additional square footage.)
The proposed ordinance references field plans provided by the same architectural firm that is designing the school. These plans are drafts and are insufficient as drawn to accommodate the needs of ALL and the Amesbury Soccer Association, which is also looking for space at Woodsom Farm.
Amesbury Little League is a charter member of Little League International (LLI). As a basis for membership, LLI requires all its so-called "Major League" fields (those used by players ages 10 to 12) to meet certain specific standards in order to host Tournament play. These standards include permanent lighting, all dugouts must be protected by a fence or screen, outfield fences must be set at a minimum 180 feet from home plate and preferably 200 or more feet). As a condition of membership in District 15 of LLI, Amesbury must host a minimum two Little League World Series (Williamsport) tournament games each season. Failure to have a field that meets District and LLI regulations would spell the end of Amesbury's participation in the Williamsport tournament.
Amesbury is coming off its most successful season in more than 50 years of participation in the Williamsport tournament. We made it to the District championship game. It's possible we have never had more momentum going into a new season. It is impossible to overstate the importance of post-season play in motivating future generations of athletes. Adjacent towns such as Newburyport, Merrimac and West Newbury have left LLI and seen participation rates in their programs plummet.
Renting and building fields on private land is not an option. ALL spent more than $200,000 to install lights at the Cashman fields. Moreover, we have made many other substantial improvements, such as irrigation, fencing, batting cages, and so on, not to mention general upkeep. In the past three years alone, ALL invested more than $70,000 in field upgrades and maintenance. Several years ago Newburyport relocated its baseball fields to land endowed by a private benefactor, but with such conditions that the costs to participate are more than twice that which Amesbury residents pay. We feel Amesbury is highly price-sensitive: increasing fees by two or more times – as would assuredly occur if we were to relocate to private property – would be a death knell for the entire program.
What's at Stake
A fields committee has been formed to review the needs of the town's various youth and school sports activities, and to develop recommendations for field location and use. That work is just starting and will likely take several months to complete. The ordinance, if passed, would go into effect immediately, thus subverting the fields committee effort.
Amesbury Little League serves hundreds of local families each year. It would not be a stretch to suggest that over the course of its more than 50-year history, more Amesbury residents participated in ALL games than any other youth sport.
Given the incomplete state of the field designs, coupled with the lack of any pressing need to act, ALL respectfully requests that the proposal for Woodsom preservation be tabled until such time as the architects can meet with the respective constituents and compose a workable arrangement that takes into account the needs of the literally thousands of Amesbury residents who will be affected.
How You Can Help
Time is of the essence. The Amesbury Municipal Council will hold a public workshop on Jan. 15 at 7:30 in City Hall. Our goal is for the MC to delay the passing of the ordinance until such time that all the youth organizations potentially affected by the ordinance – which include baseball, soccer, field hockey and lacrosse – have had the chance to weigh in.
In support of Amesbury's ongoing participation in organized baseball, we ask that you sign the following petition.

Please include your address in the comment section.
Because we represent not only ALL but the voters of Amesbury, please have every person of voting age in your household sign their name to the petition.