APB: Reloaded Gender Change Option.
50
people have signed this petition.
Add your name now!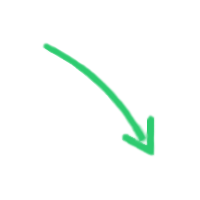 50

people

have signed.

Add your voice!
Maxine K.
signed just now
Adam B.
signed just now
APB: Reloaded is a freemium online game where players can battle each other as a criminal or a law enforcement officer on the streets of a gang war-torn city. In it, you can create multiple characters on one account, but your gender is locked. In the long term, this can spell out problems.
Details of the gender change:
When it is implemented, it can either be obtained by players through an Armas purchase, or ingame currency. If bought as an Armas item, it should go into a players' codes inventory, so they have a chance to prepare for the gender change.
When your gender is changed, it will completely erase that character's wardrobe inventory, (Not wardrobe slots.) and replace all clothing owned by that character with the default clothing. So for Enforcer, the CSA Training shirt and pants. For Criminal, the white tank top and red pants. To avoid losing clothing items, a player can refurbish and mail out all of his or her clothes to other characters before enacting the gender change. This solves the wardrobe problem.
All standing levels will remain the same. If a player has unlocked a certain article of clothing, but on the other gender their standing levels do not reach it, they will not be granted that article of clothing as an unlock automatically. If a player has unlocked the other article of clothing because their standing reaches the unlock for that article of clothing, they will have it.
Gender-specific Armas purchases should either be refunded, re-granted as the other gender version, or returned as a code so it can be re-redeemed to another character.
The avatar you have will be lost forever unfortunately. Unless Gamersfirst creates an option to convert that avatar to another character, I don't see a way to save the old one. However, Gamersfirst should refund the player all his lifetime dollars he spent on plastic surgery.
EXPLOITS:
There are a couple of exploits that players may be able to use with the gender change option.
Infinite free plastic surgery can be obtained through this. As a solution to this, the player shouldn't be given the player editor when they change their gender. Instead they should only be given a choice of three default player avatars for each gender to play as, and all further editing will be done at a plastic surgery kiosk for ingame currency.
Players can use the Gender Change to get infinite customizable pairs of jeans or T-Shirts for free. The solution is to grant players only the default clothing, rather than the default customizable items that a new character is given.
By signing this petition, you state that you agree to all of these terms and will be fine with these details once the gender change is implemented.
When this petition reaches its goal of 100 signatures, a link to this petition will be E-Mailed to Gamersfirst. It's time a gender change we've all been waiting for gets implemented.