STOP TROPHY CATFISH FROM BEING EXPLOITED!
580
people have signed this petition.
Add your name now!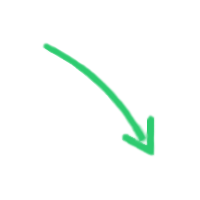 580

people

have signed.

Add your voice!
Maxine K.
signed just now
Adam B.
signed just now
The American Catfishing Association (ACA), its members, and all those that support responsible recreational fishing hereby seek the State of Kentucky to stop permitting the harvesting of trophy catfish for the purpose of commercial or private gain.

We respectfully request the consideration of the following regulatory reforms to be added to all/any current State of Kentucky regulations:
Sport Fish Classification
When not considered invasive, that Blue catfish and Flathead catfish be considered a sportfish. That trophy size catfish (Blue catfish over 34", Flathead Catfish over 34" and Channel catfish over 25") be limited to 1 personal harvest per day per licensed recreational angler and prohibited from being commercially retained for the purpose of live fish trade.
Transportation of Live Fish
That live catfish originating from any/all public fisheries be prohibited from being sold to any/all private or commercial entities. Exceptions may be granted for purpose of display or research or being transported from waters where the specific species is considered invasive, but only with a special permit.
That the transportation of live catfish over state lines be prohibited, unless permitted by application for the purpose of catch and release to the same body of water, as an example; tournament events or by special permit for the purpose of institutional research or for the purpose of display.
Pay Lake Regulation
Currently, many Pay Lake operations have little or no regard for responsible fish care or regulations. Unlicensed anglers are allowed to fish in these small environments that are commonly over-stocked and being stocked with trophy fish originating from public waters. Treatment of these fish in many cases is torturous and irresponsible. Therefore, if Pay Lakes are to be allowed to operate, the ACA respectfully suggests the following regulations be considered and implemented.
That Pay Lake operations be prohibited from stocking their fisheries with trophy catfish/sport fish originating from public waters where blue catfish, flathead catfish, and/or channel catfish are not considered invasive.
That all Pay Lake customers/anglers over the age of 12 pay a conservation surcharge each day they fish a Pay Lake. Said surcharge to be used for the restocking of public waters and regulatory enforcement.
That all Pay Lakes pay an annual conservation fee based on the size of their operation and the number of customers/anglers they serve.
That all Pay Lake operations be regulated and inspected once per year for proper fish care and operational integrity.
That if a Pay Lake operation obtains any fish from a non-commercial or non-permitted source, that a substantial fine is imposed for each violation/specimen obtained, and/or their operation be suspended or closed without exception.
The American Catfishing Association, along with the members we represent seeks to work in concert with the State of Kentucky to create/reform regulations that serve in the best interest of the State, the species, and the millions of responsible anglers that enjoy the sport of catfishing.
Help us make a difference by adding your signature to this petition and please consider becoming a valued member and part of the American Catfishing Association. www.JoinTheACA.com
We thank you for your consideration and support!
www.AmericanCatfishingAssociation.com
We welcome your signatures and suggestions.
IMPORTANT NOTICE: UPON YOUR SIGNING OF THIS PETITION YOU MAY BE ASKED FOR A CONTRIBUTION. THIS REQUEST IS NOT FROM, NOR FOR THE ACA! THE REQUEST IS TO SUPPORT THE ipetition.com WEB SITE WHICH THE ACA HAS NO AFFILIATION WITH AND RECEIVES NO COMPENSATION FROM.