The courts of Illinois must protect our Children
157
people have signed this petition.
Add your name now!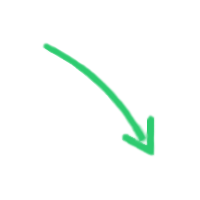 157

people

have signed.

Add your voice!
Maxine K.
signed just now
Adam B.
signed just now
This Petition is being sent to Illinois Senator Dick Durbin. It is intended to inform as well as to unite the good and reasonable people of this State to take action. Our laws involving Families are somewhat amiss. When court\'s can give un-supervised visitation to a man whom abandoned his child nine years ago is nearly 40,000 dollars behind in support and still has yet to send one birthday or Christmas card...Something is wrong. This court refused to hear testimony from my child\'s doctor in fact in two trips to court I have not seen a Judge. This man petitioned the court only after he had to be restrained with an order of protection because of his death threats. He is a convicted felon,has multiple dui arrest\'s plus a conviction of domestic battery as well as others. We felt the court has given us no choice but to disobey its order. Jacob is terrified and states he will kill himself or runaway if we take him to this man. My husband whom has been Jacobs father for the last 6 1/2 years wishes to adopt him, however the court\'s have sided with this deadbeat. We have spent several thousands of dollars fighting this man and our courts. As parents we will fight till the end. In our opinion We feel the childs intrest must be the courts main focus. The defendant must prove his sincerity to the court by proving he is drug free which all good parents would not mind doing. The severity of his death threats in our opinion warrant counceling or profesional help. Supervised visits at the very least would be prudent in light of the defendants threat to run with the child. As the good people of Illinois unite I would like to thank you for your support in this matter. Signing this petition will mean that you believe the courts failed this child. That it is wrong for any court where the well being of a child is involved for a doctor whom is treating the child be refused to testify on his behalf. That it is not ok for family courts to make decisions about visitation without meeting participants. That parents can\'t just walk away from their children with no repercussions for years upon years. As parents we are compelled to protect those whom cannot yet protect themselves, We must demand this of our government as well. please inform others of this petition and may god be with you and your family.
Sponsor
Hi we are family just like you whom has always trusted that our government would do the right thing. We have been appalled at what has transpired in our lives. To date we have dipped into our retirement and working to sell my mothers house so we can contiue the fight. My boys have a mom and a dad. The boys enjoy baseball the outdoors hunting and fishing. We do everything with our kids and will go the extra mile to protect them from harm. We ask that you travel just a few of those miles with us and with others who suffer because of injustice. Remember the legal system is only as good as its citizens. We must unite when it strays from reason. My family hopes that others feel that this is the case. Thanks again for your time.
Links
http://hometown.aol.com/destin24/myhomepage/profile.html http://hometown.aol.com/destin24/myhomepage/profile.html http://www.legis.state.il.us/ilcs/ch750/ch750act50.htm