We need 93 Octane in South CoMO - Break time on Nifong
238
people have signed this petition.
Add your name now!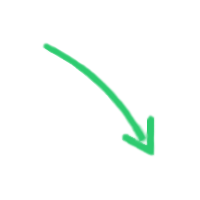 238

people

have signed.

Add your voice!
Maxine K.
signed just now
Adam B.
signed just now
This petition is for the Break Time gas station at 110 E Nifong Blvd in Columbia, MO to get 93 octane fuel.
Even if you don't have any need for premium gas here in Columbia, we're a fairly small community and would certainly appreciate the support!
The 3 places in Columbia with 93 octane are Quicktrip, Mobil and BP. All of these are across I-70 about 15 minutes away from this breaktime. Many of us car enthusiasts make the venture over that way once a week (at least) to go to the pump to get higher quality gasoline.
If you own a performance tuned car and you plan on taking care of it, it starts with the gas you put in your tank.

For those who don't have a solid grasp on the chemistry of why running higher octane fuel is much safer in performance applications, I've done my best to explain the reasoning as scientific as I can below.
Lower octane fuel is easier to ignite due to the lower quality (and mixture) of the various hydrocarbon chains that make up gasoline. The main two that determine the octane rating are octane obviously, and the lesser known heptane. Octane is more stable, while heptane is more volatile and unpredictable. The higher the octane number on gasoline, the more stable it is and the safer it is on your engine (more on this in a bit). The energy stored in the bonds of lower octane fuel is less, and thus is easier to accidentally ignite (more volatile).
In performance applications, engines created or tuned for 93 will lose significant power and gas mileage by running insufficient octane. This is because most modern engine's computers will retard ignition timing significantly in order to avoid a phenomenon called engine knock. Under light-throttle applications, this reduced ignition timing shouldn't cause any serious problems other than the annoying loss of gas mileage and slightly sluggish throttle response.
Engine knock, or simply knock is exactly what it sounds like, your engine knocking. It's a very loud noise from the vibration that occurs when fuel detonates in one of the cylinders prematurely. Knock most frequently occurs when the quality of the fuel is poor and the octane is too low. Fuel detonation should normally occur in the power stroke of the engine cycle. Knock happens when fuel detonates during the compression cycle in an internal combustion engine. Knock has a variety of consequences, but the most prevalent is a shock-wave through the cylinder that creates a sharp spike in cylinder pressure that destroys internal parts (specifically, hypereutectic pistons)and creates unnecessary wear on other parts of your engine.
93 octane fuel is especially important over 91 in forced induction applications, where knock is generally more of a concern.
Coyote 5.0 Engine Knock
https://m.youtube.com/watch?v=UFN9gbDvBZU