92Y: NYC Needs Our Swing, Salsa, Hustle, Tango & Ballroom Socials To Keep Going!
262
signers.
Add your name now!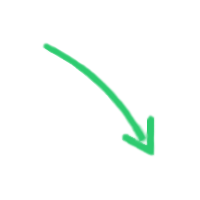 262

signers.

Almost there!

Add your voice!
Maxine K.
signed just now
Adam B.
signed just now
NYC May Lose Yet Another Social Dance Venue:
The 92nd Street Y! Please Help Keep Our Dances Going!
[Update June 2017: All social dances have officially closed down @ 92Y ]
The 92Y's Dance Department would like to drop our Swing, Hustle, Salsa, Tango & Ballroom Social Dance Events in favor of making more room for "Professional Dancers". Social Dancing is an important part of NYC's Culture.
Our Social Dances unite dancers from All Walks Of Life & Generations! NYC is NOT only for the "privileged", which is where it has been going towards. We need to help preserve one of our Top Venues (a Real Ballroom with hardwood sprung floors) left in NYC which we provide Top Quality Social Dance Events at an Affordable Price for Everyone!
We Social Dancers Deserve Better!
We cannot allow our dances to discontinue! We have to unite & petition to help preserve all of our events that caters to everyone who want to join in the fun of Social Dancing!
Even if you have not joined us at any of our 92Y Social Dance events, we still Need Your Help! It will take All Dance Communities to Unite Together to show the 92nd Street Y that Social Dancing is an important part of New York City's Culture. Life Is Not Just About Work… We Want To Dance! :D
Please add your voice to this petition expressing how has social dancing impacted your life and why is it an important part of our NYC Culture!
Please also pass the word about this petition to as many dancers as possible. No matter what our dance experience or level is, Social Dance Events is where we all come together & enjoy this beautiful thing called life while Dancing!
Thank you in Advance & Keep On Dancing!
Myrna Caceres: www.SwingDanceSwing.com
Producer of Swing Dance Events @92Y 2005 - 2015!
*********************************************************************************
Update Aug. 2015: 92Y's Dance Department decided to say thank you to Swing Dance Swing for 10 years for producing top quality Social Dances by Cancelling our 10th Anniversary Event this November 14, 2015 even though we have a verbal contract. Now more then ever we need to keep petitioning for our right to dance at what is suppose to be a community based organization. Nov. 2015 Update: We celebrated our 10th Anniversary at another venue. Please check our website periodically for updates of our future events!
**********************************************************************************
Update June 2017 (All Social Dances at 92Y are officially discontinued!): 92Y slowly closed down the remainder of the social dances with the Ballroom event's final dance in June 2017 so it is not too noticeable. 92Y was created as a community based organization so to serve it's mission, it should include dances where we can participate as opposed to sit & just watch others dance. Social dances not only brings the community together but provides health benefits for all generations, backgrounds & all walks of life. :)

**********************************************************************************

Update June 2021: The 92Y's Harkness Dance Center has displaced many of their hard working long time dance instructors in favor of hiring new instructors mostly under 40's.
This is called: Age Discrimination.
At 92Y this was unheard of until now. It is very unfortunate what has been done to the legacy of the Harkness Dance Center.

We are thankful we have been part of the best of times at 92Y.

Our social dance community will continue! Location doesn't matter; continuing to dance does!