8 d'octubre: Dia internacional de la Dona Gitana. Día Internacional de la Mujer Gitana. International Day of Roma women.
440
signers.
Add your name now!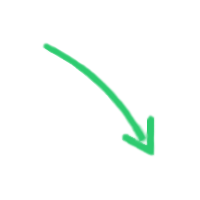 440

signers.

Almost there!

Add your voice!
Maxine K.
signed just now
Adam B.
signed just now
Romani

And-e divesa 8, 9 thaj 10 oktòbra 2010 sas organizisardo k-i Barcelona o "Angluno Internacionàlo Kongrèso le Rromnǎnqo: E Kolaver 3uvlja". E kolaver зuvlja si зuvlja avri andar o akadèmiko trujalipen/kontèksto, save na len than k-o pùbliko dialògo, k-e vakerimata vaj k-e rodimata/stùdije. Kidine ande kadava kongrèso, maj but sar 300 rromane зuvlja kerde te ovel ćaćardo jekh suno: o djes 8 oktòbra te ovel prinзardo sar "Internacionàlo Dives le Rromnǎnqo", sar pakiv din le butǎqe savorre rromnǎnqi, i zor andar o ućhal e aktiviteturenqo kerde vaś o sociàlo paruvipe.

Khetanes, daśti resas kaj kamas!



Català




Els dies 8, 9 i 10 d'octubre de 2010 es va celebrar a Barcelona el I Congrés Internacional de Dones Gitanes: les Altres Dones. Les altres dones són, dones no acadèmiques i habitualment sense presència en aquests espais de diàleg, debat i coneixement. Reunides en el Congrés més de 300 dones gitanes de diferents països es va somiar que es declarés el dia 8 d'octubre com el Dia Internacional de la Dona Gitana en reconeixement a la tasca de totes les dones gitanes com a motor de transformació i canvi social.





Castellano




Los días 8, 9 y 10 de Octubre de 2010 se celebró en Barcelona el I Congreso Internacional de Mujeres Gitanas: las Otras Mujeres. Las otras mujeres son, mujeres no académicas y habitualmente sin presencia en estos espacios de diálogo, debate y conocimiento. Reunidas en el Congreso más de 300 mujeres gitanas de diferentes países se soñó que se declare el día 8 de Octubre como el Día Internacional de la Mujer Gitana en reconocimiento a la labor de todas las mujeres gitanas como motor de transformación y cambio social.





Română




In perioada 8, 9 si 10 octombrie 2010 a fost organizat la Barcelona "Primul Congres International al Femeilor Rome: Celelalte Femei". Celelalte femei sunt femei din afara mediului academic care, de obicei nu sunt prezente in spatiul public de dialog, de dezbateri sau de studiu. Unite in cadrul acestei conferinte, peste 300 de femei rome au creat un vis: ziua de 8 octombrie sa fie declarata "Ziua Internationala a Femeilor Rome", ca recunostinta a muncii tuturor femeilor rome, forta din umbra a activitatilor de transformare si schimbare sociala.





English




On the 8th, 9th and 10th of October, 2010 the "1st International Roma Women Congress: The Other Women", was held in Barcelona, Spain. Other women are non-academic women who are usually not present in spaces for dialogue, debate and knowledge. United in this conference, more than 300 Roma women from different countries created a dream: that the 8th of October be declared the "International Roma Women's Day", in recognition of the work of all Roma Women as a driving force behind social change and transformation.





Italiano




L'8, 9 e 10 Ottobre 2010 si è tenuto a Barcellona il primo Congresso Internazionale delle donne Rom "Un'altra donna". Le "altre donne" non sono le donne in ambito accademico, ma quelle che normalmente non vengono invitate per il dialogo, il dibattito e le competenze specifiche. Riunite in questa occasione, oltre 300 donne rom provenienti da diversi paesi hanno dato voce ad un sogno: che l'8 Ottobre sia proclamato "Giornata internazionale delle donne Rom", in riconoscimento al lavoro delle donne rom, come forza trainante del cambiamento sociale e di trasformazione.





Türk




Uluslararası Roma Kadınları Günü 8-10 Ekim 2010 tarihlerinde İspanya'nın Barselona şehri "Uluslararası Roma Kadınları Kongresi: Öteki Kadınlar" adlı tarihi kongreye ev sahipliği yaptı. Kongreye adını veren bu "öteki kadınlar", genellikle diyalogların, tartışmaların ve nihayet farkındalığımızın dışında kalan Roma kadınlarıdır. Bu kongrede üç yüzden fazla Roma kadını bir araya geldi ve hayal ettikleri sosyal değişimin yolunu açacak bir harekete hayat verdi: 8 Ekim "Uluslararası Roma Kadınları Günü " olarak dünyada kabul edilsin!

Française

Les 8, 9 et 10 Octobre 2010 s'est tenu, à Barcelone en Espagne, le «1er Congrès International des Femmes Roms: Ces Autres Femmes». Le terme «Ces Autres Femmes» s'adresse à ces femmes qui ne proviennent pas du milieu académique et qui ne sont pas en général présentes dans les cercles de dialogue, de débat et du savoir. Réunies lors de cette conférence, plus de 300 femmes Roms de différents pays ont réalisé un rêve: celui que la date du 8 Octobre soit déclarée «La Journée Internationale des Femmes Roms». Cela, en reconnaissance du travail de toutes les femmes roms qui se mobilisent comme des forces de changements sociaux profonds et de transformation.



Khetane shay te resas! (together we can achive anything)

** Les informacions personals com el DNI o el correu electrònic no seran visibles a la pàgina web.
** Las informaciones personales como el DNI o el correo electrónico no serán visibles en la página web.
** Informaţii personale, cum ar fi ID-ul sau e-mail nu vor fi vizibile pe site-ul web.
** Personal Data and Information, such as e-mail or Personal Identification number will be not visible in this web page.
** Le informazioni personali come il numero identificativo o l'indirizzo e-mail non saranno visibile su questo sito.
** Elektronik posta adresi, kimlik numarasi gibi kisisel bilgiler gizli tutulacaktir
** Les renseignements personnels comme l'identification ou e-mail ne sera pas visible sur le site.
Sponsor
e-mail: info@dromkotar.org
Links