聯署要求中央及香港特區政府 向菲律賓政府討回公道
8256
signers.
Add your name now!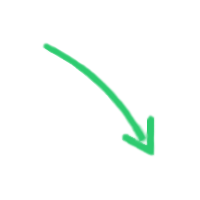 8256

signers.

Almost there!

Add your voice!
Maxine K.
signed just now
Adam B.
signed just now

8.23馬尼拉人質慘劇

馬尼拉人質慘劇發生已經兩年,但菲律賓政府仍然漠視傷者及死者家屬的要求,拒絕為事件負責。

縱使國務院總理溫家寶於去年9月1日,親自向菲律賓總統阿基諾三世要求菲律賓政府高度重視香港特區政府和民眾的訴求,妥善處理相關問題,可惜到目前為止,菲律賓政府不單沒有道歉,沒有賠償,而且對事件中失職官員仍然沒有認真追究責任。

菲政府漠視原調查委員會提出的刑事檢控,只作行政處分,而至今六宗行政處分案件,只有一宗完結,而此案件中失職官員只被輕罰停職十一天,停職後兩天竟然立即升職,其餘五宗處分,在過去一年全無進展消息。


另外,有調查指出菲國2011年發生的綁架案件比2010年更是有增無減,平均每月十宗以上,其中不少是針對馬尼拉地區的旅客和華人,部份更有警方參與,証明旅客安全仍然沒有保障。


因此,我們聯署促請中央政府及特區政府一起與菲律賓政府交涉,要求菲方為事件承擔責任,為死傷者討回公道,維護中國人的尊嚴。
---
8.23 Manila Hostage-Taking Tragedy
Petition to Call on Beijing and HKSAR Government
to Demand Justice from the Philippine Government
We Can Never Forget.  Justice Undone!!
Two years after the Manila hostage-taking tragedy happened, the Philippine government still refuses to shoulder its responsibility and remains apathetic to the suffering of and the call for justice from the injured and the families of the deceased.  
Last September the Chinese Premier Wen Jiaobao urged the Philippine President Aquino to attach importance to demands of the HKSAR government and people and to properly handle the aftermath of the tragedy, however, so far the Philippine government still refuses to apologize to or compensate the victims.  There has also been no serious action to hold the relevant officials accountable for the botched rescue as the Philippine government has adamantly ignored the recommendations in the investigation report from an independent investigation committee to put forward criminal charges and only opted for administrative charges.  
Of the 6 cases filed, only one case has concluded, wherein the official was only suspended from duty for 11 days, and two days after the suspension, the official was promoted to a higher position!  There has been no progress regarding the other five cases in the past 12 months.   
Besides, a research report has pointed out that kidnapping cases in the Philippines have increased in 2011 from 2010, averaging at more than 10 cases a month.  Many kidnappers have targeted at foreigners and Chinese in Metro Manila, and some even reportedly have police participation in the kidnapping.   There is still no security for tourists in the country.
Therefore, we sign this petition to urge Beijing and HKSAR government to take action together to demand the Philippine government to act responsibly, to ensure justice is done to the victims, and to defend the dignity of Chinese people.   
Links

資料來源︰太平洋戰略與評估機構, Pacific Strategies & Assessments
www.psagroup.com