70s 80s 90s Cartoons Netflix, Amazon, Hulu
37
people have signed this petition.
Add your name now!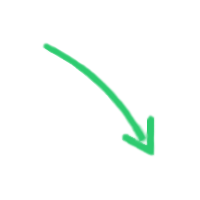 37

people

have signed.

Add your voice!
Maxine K.
signed just now
Adam B.
signed just now
After signing , follow my Twitter at HootyHaHa. Don't just look at this retro petition. Sign it to the side with your email. Even if it's a fake name or fake email. Helping this only helps the interest of retro entertainment for you, and/or your kids entertainment interests. After you sign it, help email it to others telling them that same thing.
(I.P. addresses are hidden. Remember to click "See More" at the bottom of the box to see the list of shows. Internet Explorer users, this petition may not display properly. use Firefox or Chrome)
This petition is intended for Netflix, Amazon, and Hulu. But if you do some other streaming service please sign this petition. You can send it to your service of choice. After all, support for Retro is support for Retro no matter who hosts or carries it. We all love the same thing no matter what service we use. If one service profits from the love of retro, then the next service may pick it up for it's customers.

At the San Diego & Dallas Comicons, kids were walking around wearing "Whats Happenin," "Mork n Mindy," & other shirts from retro television shows. Today's money earners were the kids of the 70s-80s and they're converting their kids into retro'holics. It seems hip to be retro now. My nephews loved streaming the animated programs of The Transformers, He-Man, and Robotech so much that after they were finished streaming them, they would stream them all again. My nephews also love all my retro DVDs that are not available to stream.
Look at the numbers of "LIKES" on these retro facebook pages.

199 thousand+ likes
https://www.facebook.com/pages/80s-90s-Babies-Only/357467644347022?fref=ts
130 thousand+ likes
https://www.facebook.com/70s80s90spage?fref=ts

Retro'ism seems to be such a hot trend that evennew TV stations dedicated to retro content continue to pop up.
Movies! (dedicated to retro and classic movies only)
MeTV
The Hub
Antenna TV
Cozi TV (NBC affiliate)
ThisTV
And of course TV Land
The documentary series from National Geographic tiled "80s", and VH1's "I love the 70s," & "I Love The 80s" all showcase how much people are starving for what we had from the 70s to the early 90s. And don't forget all the remakes of movies and cover tunes of past songs which continues to prove that there is a hunger for retro.

I've compiled a list of retro titles from my own childhood memories. I've also noticed online many folks hold these titles close to their hearts as well. My petition is to convince the different streaming services, in my case Netflix Instant, to invest in more retro entertainment for our children.

I imagine all the retro parents who stay home with kids wanting them to watch
something while they work around the house. Or the parents, aunts, or uncles that would want to relive the retro entertainment with their kids.
My hopes are for the full animated series, and not just the short movies from the series. She-Ra's Secret of the Sword is on Instant now. I think fans would prefer the entire series instead. Likewise, Jayce and the Wheeled Warriors used to be on Netflix Instant, but that was just the miniseries, not the entire seasons.
Visionaries Knights Of Magic and Might
http://youtu.be/DGHwY-x8GwA

Ulysees 31 -1,148,405 views
http://youtu.be/OZ4c1X5ene8
Inhumanoids http://youtu.be/5Y2DsL0_Ozs
Mork & Mindy animated http://youtu.be/fiKN6uRsTM0
He-Man (please renew each one of the 80s seasons)

The New Adventures of He-Man (1990 Anime He-Man)
http://youtu.be/iyZhPqpDIUg

The Dukes Of Hazzard animated
http://youtu.be/dUzIasodNxg

THUNDERCATS (80s)

Martin Short's "The Completely Mental Misadventures Of Ed Grimley" -http://www.youtube.com/watch?v=U5VsIkoyAR4Inhumanoidshttp://youtu.be/FsFKp10bOME
Rainbow Brite
Q*Bert http://www.youtube.com/watch?v=yDM_OkZKxFc
PEE-WEES PLAY HOUSE
FROGGER CBS 1983 http://youtu.be/ZiNqfyER5Ro
Dragon's Lair (now on DVD)http://youtu.be/jHug7aOzK9k
M.A.S.K.
Giligan's Planet http://youtu.be/W3phU8cFbCw
Pole Position http://youtu.be/vGlklGtBNCE
My Little Pony (80s)
SILVERHAWKS (Thundercats creators) http://youtu.be/doQkAdVXBvo
Strawberry Shortcake (80s) http://youtu.be/xenXQDVS3kA
Muppet Babies
Dragon's Lair (on DVD) http://youtu.be/jHug7aOzK9k
Gummi Bears
Tale Spin
Chip and Dale Rescue Rangers
Starblazers
Battle Of The Planets
Rude Dog & The Dweebshttp://youtu.be/aVGzXn9MX5Y
Vytor http://youtu.be/OTID16MGaow
Plastic Man
Mork and Mindy Laverne and Shirly hour -http://youtu.be/fiKN6uRsTM0
Garfield - (Check)
The New Adventures of He-Man (Anime) -http://www.youtube.com/watch?v=FLIyIWrubxU
Pac-Man (now on DVD) http://youtu.be/n3n22GQMgcUSuper Friendshttp://youtu.be/ANCjrzSJOsU
She-Ra (please renew entire 80s seasons)
Kidd Video http://youtu.be/eoOjkOxqQ84
The FONZ and Happy Days Gang http://youtu.be/WtW6wS3z97Q
Super Mario World 1991 (DIC Entertainment) NBC http://youtu.be/ctvW3eBcSqg (Not the one with the live actors)
The Adventures of Super Mario Bros. 3 1990 DIC entertainment NBC
http://youtu.be/ZFF1NIf4TDQ
The Twisted Tales Of Felix http://youtu.be/VE6ltfaWGJg
Count Ducula http://youtu.be/g9ZVWMPuZ2c
Donkey Kong http://youtu.be/_KxqrXXre_M
Donky Kong Jr. http://youtu.be/KV08nqgGZf0
Captain N The Game Master
Monchhichis http://youtu.be/elkQojj-iDs
Space Ace http://youtu.be/83vwYuc8KhQ
Dungeons and Dragons
Banana Man cartoon from the UK - http://www.youtube.com/watch?v=Hq2KXudEjkI
Galaxy High
Gummi Bears
Pitfall Harry -http://youtu.be/WoRKA2Std6A
Muppet Babies
Droids http://youtu.be/S7XCe2XorcY
Beast Machine Transformers
Earthworm Jim http://youtu.be/PRli1rRMoSQ
Back To The Future Animated http://www.youtube.com/watch?v=8SNhxGQa98E
Bill and Ted's Animated Adventures (Both seasons)
http://youtu.be/-iv82iJ_MT4
The New Adventures of Mighty Mouse http://youtu.be/r1377Y2YhO0
Rude Dog and the Dweebs http://youtu.be/L_D2xK7dnY0
Robotech
Go-Bots series, not the movie http://youtu.be/0ARpYKUoNB8
Jayce and the Wheeled Warriors , not just the mini series
Transformers R.I.D. Fox Kids http://youtu.be/SVjFugzO9vw
Extreme Ghostbusters
Super-Friends http://youtu.be/EjM03OiklPA