Bring back Fifth-Grade Outdoor Education!
24
people have signed this petition.
Add your name now!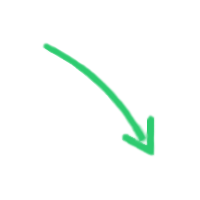 24

people

have signed.

Add your voice!
Maxine K.
signed just now
Adam B.
signed just now
Fifth Grade Outdoor Education . . . . . . Help bring it back! This is a petition to bring back outdoor education! Attention Parents of 5th graders! Please read this and join me in bringing back outdoor education for our students in the Stanwood Camano School District! Because of more "budget cuts" outdoor education is yet another thing that has been "cut" out of the curriculum. The majority of the cost of outdoor education is paid for by the PTA or Booster Club. The real dilemma then becomes how to pay the teachers for their time since the PTA or Booster Club cannot pay teacher's salary. I've talked to several teachers who are so "pro" outdoor education they are willing to do it without pay! Obviously, I wouldn't ask them to do that, but this goes to show you how important this is to the entire fifth-grade curriculum. But before we get into too much detail there, let's first look at why we need outdoor education! "The purpose of the Warm Beach Natural Wonders program is to provide a quality outdoor education experience that leaves the student with a sense of wonder for the vitality and rich diversity of the natural world. Courses are designed for groups interested in wetlands biology, estuary ecology, mammals and birds, harmonizing human impact and natural processes, and more . . . . " Warm Beach Camp. Bring the Classroom to life! Read more details about outdoor Ed on this web site and find out what your kids will be missing if you don't join me in doing something about it now! Warm Beach is one of the many camps chosen by Elementary Schools in the Stanwood Camano School District . Outdoor Education course descriptions Here are just a few of the courses offered as a part of the Natural Wonders program at Warm Beach Camp. Estuary Habitat Survey Explore the estuary habitat where the Stillaguamish River flows into Port Susan Bay. Students study the Stillaguamish River estuary by examining the water temperature, salinity, depth of the water and type of soil. Students also learn about the habitat and the organisms that flourish in this unique area. This class is taught using canoes or by walking out to the tidelands. We encourage participants to wear boots or disposable shoes. Fresh Water Stream Habitat Explore the living organisms that inhabit a fresh water stream. Participants learn about erosion, habitat, and human impact. Student test a fresh water stream for water quality, quantity and speed; and use nets to harvest samples for study. The Natural Wetlands Explore the unique characteristics of the different types of wetland areas. Through hands on activities student learn the tremendous value of the wetlands to the coastal areas of our state. Participants dissect wetland plants to learn why they are especially equipped for this habitat. Students practice defining a wetland through tests of delineation. The remainder of the class is spent exploring the wetlands as habitat for reptiles, amphibians, birds and animals. Upland Forest Explore the ecosystem of the Upland Forest. Activities include leaf rubbing, taking core samples, and dissecting leaves and bark. Discussion focuses on identifying the plants and trees that inhabit the lower, middle and upper stages of the forest. Students construct the history of a quadrant of forest by carefully observing the clues in the area. Birds of Prey Experience the thrill of studying raptors in their natural environment. Students learn about the habitat and diet of each bird of prey. Participants may have an opportunity to observe hawks, eagles, osprey, and owls along Port Susan Bay. If time allows, students also dissect owl pellets. Source: Warm Beach Camp, 2011. http://www.warmbeach.com/programs/outdoor-education/387-outdoor-education-course-descriptions.html Here is something else to keep in mind . . . . . This petition is about much more than just bringing back outdoor education; it's about bringing back the quality of public education that we all expect from this country. When the federal and state government start cutting funding to education, something is seriously wrong our priorities! I won't continue into a big debate about my feelings on education - but those of you who have children and are reading this probably agree that we need to improve education - NOT cut funding and eliminate programs! So, if you would like to see outdoor education provided for your fifth grader, whether it's this year, next year, or in a few years, sign this petition now and I will see that our voice is heard! Thank you and see you at camp!