Save 527 Deer Park Avenue, a piece of Babylon Village History!
254
people have signed this petition.
Add your name now!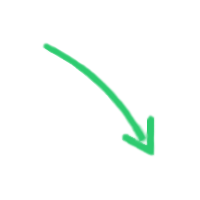 254

people

have signed.

Add your voice!
Maxine K.
signed just now
Adam B.
signed just now
Please Save 527 Deer Park Avenue
              Is a moment of your time worth two hundred twenty-two years of history?  Many of you may be familiar with the stately old house at 527 Deer Park Avenue in Babylon Village, the lovely old Colonial home sitting tranquilly on nearly three-quarters of an acre of lawn amid a neighborhood of far smaller, far newer lots and structures.  Perhaps you've noticed it as you've driven by, a welcomed visual break reminding one of less hectic times, when horse-drawn carriages rolled along Babylon's lanes, when large, spacious grounds were the norm, and when meals were often cooked in the kitchen fireplace.
             Or perhaps, like myself, you have a more personal connection to the house.  Maybe you're a neighbor, feeling lucky to have such an historic structure right next door; maybe there's even been a note of pride in your voice as you've mentioned the house when giving directions to your own home.  Or, as a life-long resident of Babylon, perhaps you've always loved strolling by the property, wondering over the years just who lived there --- indeed, just how many families over the centuries have called that house their home.  Or just maybe, like myself, you've been a member of one of those families, and 527 Deer Park Avenue is a cherished part of your own personal past.  When I grew up there, tales were told as we sat before the kitchen fire eating our breakfasts, how our house dated back to 1790, how perhaps Washington stopped there (indeed, it was built during the administration of our first president), or how it may well have served as a stop along the underground railroad during the 19th century.  Whether these tales were true or not, no one knows for sure.  What is known is that the house at 527 Deer Park Avenue has been a much-valued part of Babylon Village for more than two hundred years.
            Whatever may be the case, whether you're a neighbor or former resident, or even if you're just a disinterested citizen of Babylon, you're about to lose a treasured connection to your, and your village's, past.  Five-Twenty-Seven Deer Park Avenue was sold on June 21st, and the lovely old white, two-story home with green shutters and three chimneys is about to be unceremoniously demolished . . . all to make way for subdivision and three new houses.  All so an entity calling itself The Grand Group can make a huge profit at the irredeemable expense of our history.
              Please sign the petition below stating that you're not willing to give up another historic home in the Village of Babylon . . . a home cherished by generations past and present . . . so that yet another builder can make a profit.  This petition will be submitted to the Mayor of Babylon in the hope that something can be done to save this lovely old home before it's lost forever.  Just how much is our history worth to us? 
Links