501 Exams - Concerned Students
105
people have signed this petition.
Add your name now!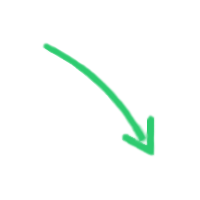 105

people

have signed.

Add your voice!
Maxine K.
signed just now
Adam B.
signed just now
Simmons has been an amazing learning institution for those of us in our Nurse Practitioner journey. Our faculty and professors have been 100% engaged in our learning of the material and ensuring preparedness for real-world practice. We all love the program and know we are lucky to have the opportunity to be a part of it.
That being said, as the current cohorts in the "newer" 501 exam, we wanted to express our significant concern that there are feelings across the students that:
1. The exam format has consistently been poorly worded across the exams and has not reflected the style and testing formats of previous classes. Despite studying for the exams like previous classes, many of us feel the wording does not match previous classes and our scores are not indicative of our preparedness.
2. There are many of the students who feel the exam is not ready for live launch with paying students - there are thoughts that we have the risk of wasting our time and money on this particular set of courses (501/501a) due to the unfinished versions of the tests.
3. If exams are still being adjusted, it does not feel fair that paying students are feeling like "guinea pigs" for the exam while questions and formats are adjusted. If an exam is under adjustment, then there are thoughts that the high exam average requirement should be adjusted to accommodate a low scoring average.
Making a new exam comes with its own unique challenges, all students fully understand that. We just wanted to voice our concerns in unison to let faculty know that many, if not the majority, feel that this particular set of class cohorts is not receiving fair exams or grading to accommodate it.
As a collaboration with all students currently enrolled and the 90+ signers of this document, below are additional details:

We, the undersigned, are bringing forth common concerns regarding the updated 501 course material:
The syllabus had numerous errors from the beginning of the semester. These discrepancies were then corrected as we proceeded through the course.
The weekly course objectives were often incorrect, being updated following the completion of erroneous material in the syllabus.
Live class sessions are absolutely unhelpful and not conducive to learning.
Critical information for testing is not being included in asynch.
Exam questions are poorly written and often confusing
Exam questions asking about detailed statistical numbers about specialized topics are not relevant to FNP practice in the primary care setting.
Class averages are unacceptable and do not reflect the level of knowledge and preparedness of the majority of students
Additional problems faced by students include frequent malfunctions with ProctorTrack, and technical issues with 2SN which lead to exam connections being terminated.
This is unacceptable for a professional graduate program. This course clearly requires further tweaking and fine tuning and the abysmal test averages across all classes reflect such.
We propose the following actions be taken:
Class sessions should be varied in their structure and students should be allowed to ask questions about the materials from the week.
Passing average lowered to 79%, as was done when the Advanced Pharmacology re-write was found to be problematic. OR
Creating a bell curve which would more accurately represent the entire cohort's exam results until the course and exams issues have been worked out.
We feel these requests are reasonable and necessary.
We thank you for your continued support and guidance throughout the program and hope to see positive feedback regarding these concerns.

Sincerely,
NURS 501 Students.
As an additional visual for you, we've also included a few comments by students regarding this topic:
"exam averages were published in previous classes and it seems this is purposely being withheld in this course due to poor outcomes on the test"
"A program of this caliber should use statistically sound, tested questions- not self-made asking each teacher submit a few questions and then delivering"

"wording for exam 4 was horrific and tricky"
"Are all the exams this bad? We're about to take exam 2 and every concerned that they have put together awful exams for the newly designed course. What can we do about this??"
"For the money we spend, they should hire professional exam writers"
"The first exam 501 was the worst exam I have ever taken. Definitely not a fair representation of the knowledge I had"
"extremely disheartening"
".horrible test, I emailed my SI and the course lead and now I am going to email the associate dean. These exams in 501 were worst than HA 500."
Multiple students have expressed concern that they would rather have taken a LOA until the class was fully fixed due to fear of failing class.