4th Year Nutrition Elective at Temple
115
signers.
Add your name now!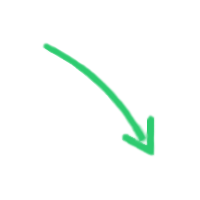 115

signers.

Almost there!

Add your voice!
Maxine K.
signed just now
Adam B.
signed just now
(Please put your year -- M1, M2, M3, M4 -- in the comments section, in addition to any other comments you'd like to make regarding specifics of what you want to see incorporated into this elective).
Studies have shown that physicians don't readily incorporate nutrition counseling into their patient visits despite there being overwhelming evidence for the importance of diet and lifestyle in the management and prevention of many disease states. There are three major factors that limit physicians from providing nutrition counseling: lack of physician education & confidence, time, and reimbursement. If physicians never receive adequate (or any) practicable nutrition education in medical school, there is no surprise that they do not feel confident counseling patients on nutrition during patient visits, even though they recognize the important role that nutrition plays in many disease states.
We would like to petition to increase the amount of nutrition education at Temple's Katz School of Medicine by proposing a 4th year nutrition elective rotation. A recent lunch time seminar by Dr. Litvin was a great first step in this direction. Moreover, Dr. Litvin is very willing to head up this endeavor. The course would be 4 weeks, the first week being an intensive informative course on nutrition, then a week of study to understand the implications of the cultural and socioeconomic on patterns of eating, followed by two weeks of practical nutrition counseling with Registered Dieticians/Nutritionists/Physicians of healthy individuals as well as patients with chronic diseases. We would want the following areas to be addressed in the elective:
Evidence-based training on nutrition education including assessment
Nutrition counseling as a preventative strategy to promote health and as a component of chronic disease management and weight loss
Strategies for providing practical nutrition counseling to patients from different cultural backgrounds and with socioeconomic barriers to access of healthy foods
Introduction to the resources and generation of new resources for physicians to use in nutrition counseling
Practical experience counseling patients on nutrition in partnership with registered dieticians in the outpatient setting
Similar programs have been established at UCLA School of Medicine and University of Cincinnati School of Medicine. The descriptions of the programs are listed below.
UCLA SOM
ME 2226.03 is a 3-week, intensive course that provides students with an intensive exposure to outpatient nutrition in an ambulatory setting, preparing students to integrate nutrition therapy into their clinical practice for the prevention and treatment of common chronic diseases with an emphasis on obesity. Students are also exposed to the multidisciplinary approach to obesity treatment offered by the Risk Factor Obesity Program, and didactic instruction with the faculty of the Center for Human Nutrition. Students develop skills in nutrition assessment and intervention, as well as the impact of nutrition on chronic disease. They also gain skills in therapeutic dietary counseling, and working with a multidisciplinary team of health-care providers, including Registered Dietitians.
University of Cincinnati SOM
In Year 4, a Clinical Nutrition Elective is offered in the Spring. This two-week elective introduces students to the application of nutrition principles for the prevention and treatment of disease. Students learn and practice nutrition-related skills that will be essential in their upcoming residencies. The course includes presentations by experts in the field, case studies, clinical placements with registered dietitians, and assignments related to nutrition counseling and healthy cooking.