4A 113lb State Championship Match Holt Arena February 27, 2016
437
signers.
Add your name now!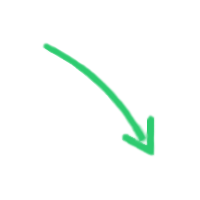 437

signers.

Almost there!

Add your voice!
Maxine K.
signed just now
Adam B.
signed just now
Idaho High School Athletic Association,
We are writing this protest to ensure that something is done to build awareness regarding the danger and illegality of a backflip during any wrestling match. Currently, the act is being glorified on social media for both its athleticism and for winning a state championship. If you watch the video link below, you will see that both wrestlers land on their heads and the Mountain Home wrestler appears to be seriously stunned from the violent hit to his head. http://www.kmvt.com/content/sports/Five-local-wres...
We strongly believe that without strong leadership from the Idaho High School Athletic Association there is a high probability that young athletes will be seriously injured attempting to do backflips in either wrestling practice or competition.
We are pleading with you to do the following.
Send a letter to the Minico coaches explaining the danger and illegality of this move and that they never should have allowed the wrestler to practice this move during practice. This letter should be signed off on and returned to ensure that this is taken seriously.

A similar letter along with training be given to the officials reiterating the huge responsibility placed on them to keep our young athletes safe. Also, there should be a discussion regarding the unlikeliness of a leg sweep ever causing a wrestler to do a backflip. They should all know backflips are illegal (NFHS - Rule 7, Section 1, Article 5, Letter W).
We ask that the process for appealing an official's decision be reviewed and trained so that there is an equitable and fair way in which to make a valid protest and have the protest be given consideration while still on the mat.
Finally, we ask that the state title decision be reversed or at least shared between these two athletes. After the match on television and in social media the Minico athlete admitted and bragged about training for and performing this dangerous move in the hope that the refs might let it go. This is a slap in the face to all of us, the Athletes, Coaches, and Officials that work so hard to make this a great and honorable sport. http://www.kmvt.com/content/sports/Five-local-wres...
We feel that these strong actions would exemplify the leadership that is necessary at this time and save future Idaho kids from serious injury