Restore Free Employee Meal for 49er Shops Residential Dining employees
302
people have signed this petition.
Add your name now!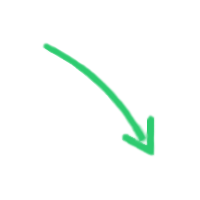 302

people

have signed.

Add your voice!
Maxine K.
signed just now
Adam B.
signed just now
As of 8.01.2015, The 49er Shops at Cal State Long Beach has revoked the Free Employee Meal benefit for all Dining Services student employees, replacing it with a 15% off discount. This benefit was very important to us, enhancing our work performance and general experience, and we are extremely unhappy with their decision. We have chosen to express our grievance through a petition and a formal letter of complaint.
We argue that the revocation of the Free Employee Meal benefit was an unfair and unwanted decision for these reasons:
Overall, the decision goes against The 49er Shops Mission statement that "student success is our most important objective". Their decision does not promote our success; it affects our finances and time in a negative way. With our tight wallets and busy schedules, The Free Employee Meal was extremely helpful, convenient, and enhanced our job performance. Without it, an extra inconvenience is added, one more thing to prepare before heading to work. While we appreciate the new option bring food from home, the added inconvenience is still there. Food is so essential to work performance, and the burden is now thrown onto us to stay energized throughout a tiring 4-8 hour shift.
The reasons presented for the across-the-board changes ("The purpose of this change is to: (1) expand the existing discounts we currently provide to all employees, and to (2) align the discounts available so that all employees now have the same discounts options.") is dubious and illogical. While the idea of standardizing discounts is a good thing, does this imply that division-specific benefits and general benefits are mutually exclusive? Each employee should be able reap the benefits of their specific labor. Conversely, an employee from one department cannot expect the exact same benefits as an employee from a separate department. It seems more likely that the hidden reason for this change is to save money. If this assumption is true, then the company needs to be more transparent with us.
In addition, if saving money is the true reason for the benefit changes, then perhaps there are better ways to save money other than cutting us short. If the Free Employee Meal benefit is truly causing the 49er Shops to backslide as a business, then perhaps a compromise can be made that will be in both of our favors. A 15% discount is, frankly, a measly compensation compared to what we had before. Still, it is doubtful that The 49er Shops is suffering, considering both Hillside and Parkside renovations occurred within the last two years and the amount of student residents are growing exponentially.
Furthermore, the 15% discount is disproportionate for Residential Dining employees. Dinner costs $10.70, or about $9.09 with the discount. However, breakfast costs $7.70, or $6.54 with the discount - a $2.55 difference that can add up quickly. The student who works a dinner shift (and perhaps doesn't have time to go back home to make dinner before clocking in) has to pay over an hour's wage in order to eat, or buy cheaper, maybe less healthy food elsewhere if they have time. The discounted meal is also disproportionate to time of breaks. Most student employees have a 15 min break, just enough time to have a small meal or snack. Those who take a 30 min have more time for a filling, balanced meal. Both students pay the same amount, yet the student on a 15 min break cannot eat $9.09 worth of food in that amount of time compared to the student who takes a 30 min. Lastly, plenty of food gets thrown out at the end of each shift. Why waste it when it could have fed a number of hard-working employees?
Most fast-food locations and restaurants offer free meal or heavily discounted meals to their employees, including Del Taco, McDonald's, Red Robin, and many others. Other than the fact that the 49er Shops, unlike McDonald's, is a not-for-profit, we think that in order to keep students interested in working here, there needs to be competitive benefits.
Ultimately, this change makes us feel unappreciated and short-changed. We work very hard to give our customers a good experience and the free meal kept us energized and happy. We could give recommendations to the customer because we tasted it first. Those who cook, say at the omelet bar, could try the food and learn how to improve their skill. We care about our jobs and our fellow student customers; we are our proud to say that we work on our campus and for an organization that helps the student body. But how should we feel when the organization that believes in student success makes a decision that affects us so poorly, after all the work we've done to keep the business thriving.
If you agree with most of these arguments, then consider signing this petition. The ones in power to make these decisions need to know what we, their workforce, ask for fair and mutually beneficial policies. Pass this long to other who work in the dining services department, residential or otherwise! Once a sizable collection of signatures has been gathered, it will be sent to HR along with the formal cover letter.
Thank you! Let's hope that we can make a difference here.
Sincerely,
Carolyn Canzano
Parkside Dining,
student employee since Fall 2014