People's Resolution to Nullify 2010 Presidential and Vice-Presidential Election Results
413
signers.
Add your name now!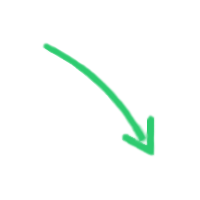 413

signers.

Almost there!

Add your voice!
Maxine K.
signed just now
Adam B.
signed just now
REPUBLIC OF THE PHILIPPINES
PEOPLE'S RESOLUTION TO NULLIFY 2010 PRESIDENTIAL ANP VICE-PRESIDENTIAL ELECTION RESULTS
To guarantee the legality and credibility of the recent election and electoral procedures, we, the Filipino people urge the Commission of Elections to NULLIFY the results of the 2010 Presidential and Vice-Presidential Election due to the following reasons and anomalies:
A). Disenfranchisements of Voters - a vast number of voters in different areas were not able to vote because their names were not found in the voter's lists; confusion in their clustered precincts; very slow and unsystematic voting process; delayed voting; confusion among the BEl members about the automation system; the aforementioned scenarios are just some of the reasons that caused disgruntled voters to leave the polling area and just go home.
B). Massive PCOS machine failure - not less than 350 PCOS machines have malfunctioned. Some PCOS machines also could not operate and some suddenly stopped working. The integrity of the PCOS machines has been compromised because it has produced falsified electronic documents such as: the tally of ER did not match with the COCs, and there were incomplete print logs.
C). Defective CF cards - days before the election day, CF cards in 76,000 PCOS machines was forced to recall after they were found to be "MISCONFIGURED"; we can not discount the possibility that during the "RECONFIGURA TION" of these CF cards, automated manipulation was done.
D). Failure of Elections - thousands of voters were not able to cast their votes in some municipalities in Mindanao due to political threats, violence, and intimidations. We stand with the significance of the quotation "Every vote counts"
E). Claims of Fraud - some election returns signed by members of the Board of Election Inspectors (BEls), but were dated before May 10 polls; preprogrammed CF cards; tallies of the Certificate of Canvass did not match election returns;
F). Pre-Shaded ballots - massive vote buying in many areas in our country marked the recent polls last May 10, 2010, and one new form of cheating has emerged under the new automated election system. Pre-shaded oval in favor to some political aspirants and organizations were discovered by voters from the provinces of Rizal, Pangasinan, Davao, and other places of the archipelago.
G). Automated Dagdag/ bawas - election fraud operators are now coming out and detailing just how some presidential candidates were cheated out of million votes, with former President Joseph Estrada's votes electronically shaved by some five (5) million votes. Gibo Teodoro had about the same number of votes shaved, and Eddie Villanueva by three (3) million votes.
H). No digital signature - the machine generated signature claimed by Smartmatic is not industry standard according to IT experts.
I). The so called Systest certification is conditional and found 5466 errors when it tested the software, most notably, errors in audit log generation which make it tamperable as it won't reflect on the audit log, and no code to make it not rewritable, which means it can be written on.
J).Several provisions in Republic Act 9369 ("Election Automation Act") that were violated and grossly neglected include: 1) the source code for review by interested parties as mandated by Sec. 12 of RA 9369; (2) the terms and protocols of the random manual audit, as mandated by Sec. 24 of RA 9369; (3) a certification from the Technical Evaluation Committee that the entire Automated Election System is fully functional and that a continuity plan is already in place, as mandated by Sections 9 and 11 of RA 9369; (4) the certification protocol and the actual certification issued by the Department of Science and Technology that the 240,000 Board of Election Inspectors all over the country are trained to use the Automated Election System, as required by sec. 3 of RA 9369; and 5) with the E-Commerce Law of 2000 as basis (RA 8792), the law requires a mechanical digital signature for the ERs from the PCOS machines, as well as from the board of election inspectors (BEI) of each precinct cluster. (Comelec apparently retained the machine digital signatures but waived the requirement of the BEIs' signatures on the ERs.)
We, the undersigned agree with this petition to nullify the automated counting of ballots and we recommend a comprehensive manual count:
Sponsor
http://www.facebook.com/profile.php?id=1165461826 Jun Cary V. Suitos Francis Tanseco www.francistanseco.com www.imeldarella.com
Links
Truth about 2010 Philippine Election
http://www.might-e2010.com/

Video Truth 2010 Phil Fraud Election
http://www.facebook.com/video/video.php?v=1463525743509
Sen-Aquilino Pimentel faults the
May 10, 2010 AES and Smartmatic.
See link below
http://blog-by-taga-ilog-news.blogspot.com/2010/06/sen-aquilino-pimentel-faults-may-10.html



Princeton scientists

Hack

-Diebold

How to HAck a Voting

Machine

like HOCUS PCOS

A must watch

See link below



http://www.youtube.com/watch?v=5WMG34cv0zM



http://www.facebook.com/pages/430-Movement/129420233737238?ref=ts



Failure of Election should

be compelled by Congress

on Comelec-important

read-link below



http://www.tribuneonline.org/commentary/20100525com9.html

GlLOBAL FILIPINO NATION SAYS LEGITIMACY OF MAY 10 POLLS IN DOUBT-read link below
http://www.tribuneonline.org/headlines/20100531hed1.html
http://www.francistanseco.com/


http://www.imeldarella.com/