3rd Grade 3rd Section Petition
64
people have signed this petition.
Add your name now!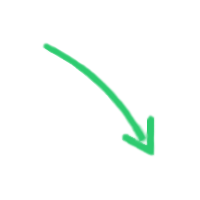 64

people

have signed.

Add your voice!
Maxine K.
signed just now
Adam B.
signed just now
Petition for additional section of Third Grade General Education at Marion Jordan Elementary School (MJ)
The parents of the 3rd grade class at Marion Jordan Elementary School request that the administration of CCSD15 authorize the hiring of an additional 3rd grade teacher at Marion Jordan for the 2017-2018 school year.
The incoming third grade class at Marion Jordan has experienced much higher class sizes than their peers throughout the district. The district target for grades 1-3 is 24. The State of Illinois reports their average primary classes at 22.0 per the Illinois State Report Card.
See Chart Attached. Chart may be enlarged with a touch screen.
(Not included in the chart is Kindergarten who had sections of 22 and 22 when the target was 20.)
Between 6/5/17 and 7/27/17 an additional class section was added at 1st, 4th and 6th grades at MJ.
- Looking at incoming 4th grade, their class size was 30 and 30 which is 4 over the 4th grade
target of 26. They now have 20, 20 and 20. Their third grade class size last year was 19, 19 and
18 which was well under the third grade target of 24.
- Our current third graders' experience:
* Started 2nd grade at 28 and 28, which was 4 over the 2nd grade target.
* No additional section allocated.
* We started and ended kindergarten and first grade over the target and
once again we are starting 3rd grade 3 over the target.
* We have never had a class at the target class size, let alone 5 or 6 under
the target class size. That is inequitable and unfair to our children.
We believe that the sheer numbers of students in the classroom are impacting our children's growth in the academic, social/emotional and executive functioning domains through
Lost learning opportunities for our children; including being an active part of large group discussion, formative feedback and personal test taking strategies. There is an incremental loss of learning that is not yet evident based on hard test data.
Lost executive functioning skill development such as organization, task-management, goal setting and time management. Teachers aren't able to provide as much explicit instruction and formative feedback in those areas of skill development when they have so many students.
Lost social/ emotional learning. During primary grades children are learning many social skills and gaining confidence as learners. Teachers miss many more teachable moments for their students in this area when they have so many students to manage and instruct.
Lost one-on-one experiences with teachers and individualized positive reinforcement feedback.
Lost adult-child relationship building. Our classroom teachers work hard to connect with each child in their classrooms. Individual contact is so important for children growing up in this technological society and large class size limits teachers' ability to build individual relationships with their students.
Lost guided Math and Reading instruction due to one size fits all instruction in some instances.
Physically overcrowded classrooms. Our children have not had space to stretch their minds, bodies and creativity. Overcrowded classrooms impact student attention and inhibit personal space. These environments limit teachers in what they can offer our children. Creative centers and brain breaks such as dancing and yoga have been proven to benefit young learners and require space to be implemented.
We have been told that our students' MAP achievement scores are comparable to schools with similar demographics; therefore, the class size doesn't have an academic impact on our children. Within the 3rd grade MJ class at least 15% of the children have had supplemental, private instruction paid for by their parents due to the belief that their children weren't getting their needs met. Without this additional financial parent investment, on top of paying property taxes, we believe our children's MAP results would be lower.
The school board and administration have identified a 1st through 3rd grade class size target of 24. The incoming third grade class at MJ finished +2 and +2 in kindergarten, +3 and +4 in first grade and, +4 and +5 in second grade of the CCSD15 target. While at Sanborn Elementary the same students experienced -5, -4, -4 in first grade and -8, -7, -7 in second grade. We believe this is an unintentional result of a flawed formula.
We would like to remedy this inequity for the MJ incoming 3rd grade. We would ideally like a third section to be allocated to 3rd grade prior to the first day of school. If a third section is allocated after the first day of school, we are comfortable with our children being reorganized into three sections at that time.
We will also be petitioning the school board at a school board meeting to restructure the class assignment formula so that class size throughout the district is standardized and these unintended flaws are addressed for all children in District 15.