3L Class President
36
people have signed this petition.
Add your name now!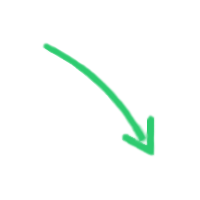 36

people

have signed.

Add your voice!
Maxine K.
signed just now
Adam B.
signed just now
Hello everyone, here we are again having to decide who we want to lead us through our next and LAST year of law school.
This last year has been hectic in so many unimaginable ways. And to have to sit at home to learn is something many of us never expected we'd have to endure. However, as the saying goes, it is what it is. These are the cards we've been dealt. And in my opinion, we've all been handling it gracefully and doing the best we can.
I wanted to take this time to inform you all of the reasons why I believe being your Class President for the second time and for our third year is the right choice:
1) I have thoroughly advocated for your interests. We all know that we dislike sitting at home to learn and all of the problems this comes with; socially and practically. This is why I've endlessly advocated to the administration and faculty for workable options instead of cutting everyone off from an in person education. While in person options are still being explored, I have advocated for a number of contingencies due to the fact we have remained online. I initiated advocacy for having all classes recorded, which we have. I initiated advocacy for more exam and attendance accommodations, which we've received. I initiated advocacy for flexible building hours, which we have. I advocated for the elimination of parking passes for going to the building, which we have received. While I know that many of you still have concerns and complaints as it relates the adequacy of our educational experience, I urge you to continue to inform me of whatever problems you may have so that I make sure your concerns are addressed.
2) I'm a good representation of our class. When you look to someone who is supposed to lead, you expect to see someone who has things put together. I, in fact, have things put together. My grades are above average, my peers have respect for me and I am able to walk into any room and spark intelligent, necessary and relatable conversations. I treat everyone with the respect they deserve and I will continue to. All of these values are qualities I'm certain all of you want to continue to see reflected in your Class President, and when elected, I'd only continue to walk in this light.
3) I'm the best person for the job. There's no one else in our class that is as in tune with the rest of the class as I am. As I said in my last petition a year ago, I can talk to any of you about anything at all. I feel as if I'm on at least a conversational basis with everyone. I can relate to all of you in multiple ways. Whether that be school, relationships, hobbies, politics, TV shows, the law, or just any topic! I feel as if you all should know or already do know that I don't mind discussing whatever it is that needs or wants to be discussed.
I appreciate your time in reading this, and as always, vote for who you believe will represent all of us in the best way. Thank you!