310 Wallingford Avenue high density development
31
people have signed this petition.
Add your name now!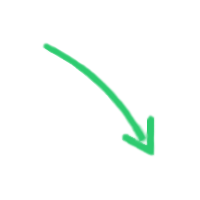 31

people

have signed.

Add your voice!
Maxine K.
signed just now
Adam B.
signed just now
Dear Neighbors,

As you may know, a new development has been approved for the 5-acre plot of land at 310 Wallingford Avenue. Currently it is approved for 10 single family homes to be built that will be priced around $500,000. However, there has been feedback from some neighbors that they want 4-plex homes priced much lower ($250-$300k). The Township would need to allow the property to be rezoned in order to build higher density housing. On the evening of 4/11, the developer presented a plan to put THIRTY-TWO units (8 4-plexes) on that site. This would require rezoning the property. The township board of commissioners are currently considering this plan.

Please consider adding your name on the letter below to the township commissioners, explaining our opposition to the proposed plan and zoning change.

***************************************************************

Dear Township Commissioners,We are writing this letter in support of the approved by right plan for building 10 single family homes at the 310 Wallingford Avenue site. We strongly oppose the proposed attempt to rezone this property for high density housing. As neighbors of this property, living on Wallingford Ave or on side streets off of Wallingford Ave, we have several concerns with the proposed 32 unit project.

Wallingford Elementary School is already overcrowded in some grades with classes at or near capacity. There is no room to build onto the school and increase the number of classrooms. While the taxes generated from 32 units is larger than the amount generated from the single homes, the number of students that the duplexes would put into our schools actually ends up costing our taxpayers MORE money. It becomes a net loss for us, not a gain.

Additionally, Wallingford Avenue is already a highly trafficked, high speed roadway. Adding even more cars/traffic to the street only makes it more unsafe for all of our train commuters walking to the station or our children walking to school or waiting at their bus stops (all located on Wallingford Ave for the elementary, middle and high school levels).

Finally, rezoning could set a dangerous precedent. Our zoning map is based on a comprehensive plan that balances development, historic and geographic characteristics, infrastructure and financial considerations. Increased development can put a significant strain on our limited resources. This property was zoned for single family homes for a reason. If you allow a property to be rezoned for higher density living, then you open a Pandora's box and there is the potential that every parcel coming onto the market will have builders asking to build more than single family homes. Then what? Our township infrastructure certainly cannot support more and more of this. Just because a developer wants to build something else and have the property rezoned doesn't mean that the Township needs to allow it.

Thank you for your consideration.