3-Day Temporary Suspension
99
people have signed this petition.
Add your name now!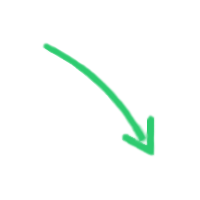 99

people

have signed.

Add your voice!
Maxine K.
signed just now
Adam B.
signed just now
GOAL: Temporarily Suspend classes on September 28 - 30
On September 23, 2020, PLDT announced a 5-day emergency internet maintenance from 8 am of Sep 25 to 5 am of Sep 30.
This will bring great inconvenience for many learners, teachers, and also other family members who are also schooling and/or working at the same time. Despite this, our school still chooses to pursue with the synchronous learning, and proposed to offer asynchronous activities if ever there are any connection issues.
This school announcement has the following flaws:
On Synchronous Activities - Many learners already have connectivity issues when joining synchronous class activities on a normal day. Using one class of the grade 12 batch as a sample statistic, about 64.5% of the learners have had internet problems in a day. Choosing to pursue synchronous classes during the emergency maintenance will only bring greater inconvenience to these learners and may even increase the statistic.
On Asynchronous Activities- Proposing alternative asynchronous activities during the maintenance via email may not even reach some or most learners due to the problems that the emergency maintenance may or WILL provide.
On Staggering Learner Progress - Pursuing with school activities with learners who are capable of joining may stagger progress for a good number of learners in the same class. This would lead to teachers repeating the same full-length 1-2 hour discussion in a 30-minute consultation class for a good number of students. Not only that, but also assessments that may be conducted during the 5-day emergency maintenance would have to be repeated in-order to avoid cheating among the learners.
This petition aims to have classes be temporarily suspended on September 28 to September 30, which will provide the following pros and cons:

CONS
Wasted and Unused Time - 3-days off is about 21 hours of school time lost. That would eventually be needed to be taken back.
PROS
Learners and Teachers get a break - The pandemic itself has been stressful, teachers and learners alike are having their own struggles outside of school. A short 3-day break will be good for the health, mental, and emotional state of everyone involved.
Less Internet Traffic in a Household - Many learners and teachers are not the only ones who use the internet provider service in their homes. There are other working and schooling members of the household that need the internet for a livelihood.
Teachers Don't Need To Risk Their Lives - There are a good number of teachers who go to school in order to host a Zoom class for the learners. With even a 3-day break, they are given a chance to lessen the risk of getting the virus.
No One Gets Left Behind - When discussions resume, learners will be able to get back on the same page, avoiding the need of repeating full-length discussions in a short amount of time.
After reading, it is clear that the pros outweigh the cons. With the given reasons above and the number of signatures on this petition, we hope that the school will take this into consideration and make a change.
Definition of Terms:
Emergency Maintenance - "When systems are shut down to prevent the failure of connected systems" (from https://www.fiixsoftware.com/emergency-maintenance...)
Synchronous Activities -"Learning that happens at the same time for the instructor and the learners" (from https://www.easy-lms.com)
Asynchronous Activities - "The instructor, the learner, and other participants are not engaged in the learning process at the same time." (from https://www.easy-lms.com) With the added definition from the Class Orientation: that asynchronous activities are meant to be passed within the same period or day.