Open letter to St. Stithians and Sally James
374
people have signed this petition.
Add your name now!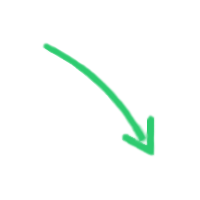 374

people

have signed.

Add your voice!
Maxine K.
signed just now
Adam B.
signed just now
Dear St. Stithians and Sally James
We, members of the Saints community, have noted recent developments at the school with concern. Chiefly, we see red flags in the policies outlined in the 13 April 2022 newsletter (link) from the office of the Head of the Girls' College, Sally James. As signatories, we kindly request your responses to the questions listed below, with a view to opening a productive conversation.
While we heartily support healthy transformation around race, gender and sex, our worries lie in the nature of the approach taken at Saints. More specifically, the theoretical underpinnings, transparency of policy formulation, and safeguards to ensure safe, effective implementation.
We have formulated some initial questions we would much appreciate engaging with the school on.
Foundations and theory:
These policies are largely untested in South Africa. Have you formulated them with reference to successful implementations abroad? Please share any relevant case studies.
Please confirm whether any of the following bodies of thought are informing policymaking or interactions with students:
- Critical race theory (CRT).
- Intersectionality.
- Grievance studies.
- Social emotional learning (SEL).
Several of the resources listed on your Gender and Transformation website (link) discuss puberty blockers and gender reassignment surgery. Does the school play an active role in any decisions a pupil may be considering with regard to taking puberty blockers or undergoing gender reassignment surgery? If so, what are your procedures and rules?
In addition to what is provided in the newsletter and website, will you provide us a complete list of race, gender and sex literature used to inform these policies, train teachers and instruct pupils?

Principles:
Is school an appropriate place for these policies? A school certainly can't ignore these important issues. But it appears that the classroom is being changed into a place to accelerate and direct intimate aspects of the sexual emotional development of children and adolescents.
To what extent are these policies intended to improve academic and professional outcomes for pupils? Is there evidence that they are likely to do so?
Is the school endorsing one ideology to the exclusion of others?
Are the religious beliefs of pupils and parents being accommodated by current policies?

Procedures and safeguards:
What safeguards are in place to ensure appropriately qualified and positioned people are carrying out these policies? For instance, what are the criteria determining when a teacher must hand over an issue to a registered psychologist and to inform parents?
Are teachers allowed to use a child's altered pronouns or names without informing parents?
To the extent the information is public, will you share a list of disputes the school has been party to on the topics of race, gender and sex, with a summary of the alleged transgression, nature of the hearing and the outcome?

Human and financial resources:
How much time are teachers expected to spend on race, gender and sex training and policy implementation? How are they compensated for this? To what extent does it detract from teaching duties?
Have any staff members opposed this raft of policies? How are those concerns being dealt with?
What is the extent of the resources being used to drive the new policies? Will you provide us with accounts showing the amounts spent over the last reporting period on:
- Race, gender and sex consultants/training.
- New facilities, such as bathrooms, to accommodate gender and sex policies.
- Legal fees for disputes arising from race, gender and sex disciplinary action.
How many students and staff have left the school citing policies on race, gender and sex?

Future:
Are there plans for the introduction of further policies on race, gender and sex? If so, how can the broader Saints community get involved in debate and formulation?
We understand this is a live and difficult issue. Please let us know when you will be able to revert to us. For now, we propose Friday 15 July 2022. Do advise if this suits you.
We hope our concerns are received with the open invitation to healthy discussion with which they are intended. We look forward to engagement and progress towards a better mutual understanding and solutions.
Regards,
Concerned alumni, parents and other members of the Saints community
Please send correspondence to Ian Macleod via email: Link