Child Abuse
16
people have signed this petition.
Add your name now!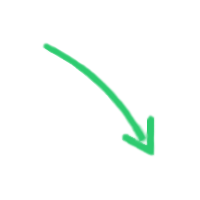 16

people

have signed.

Add your voice!
Maxine K.
signed just now
Adam B.
signed just now
Exit project-child abuse
By: Elizabeth Nagar
Background information:
Child abuse has been around for a very long time. Since people have been having kids. Its been a problem for many years, what has been happening is people lock their kids in cold rooms to teach them a lesson. They also whip them with a spoon or a belt, which i think is very rude and mean.
There are not a lot of people helping in this situation. The thing that is wrong with this is the fact that people keep on beating their children. There is a need for a solution, this problem is growing bigger and bigger and we need to stop it. People are not caring about this problem, they are just sitting on their computers and being a bum. We need to help as soon as possible, so we can save the children. This problem needs help because it's terrible what parents do to their children. They shouldn't be calling them your kids if you beat them so much.
Child abuse has been going on since people have been having kids. It has always been a problem to everyone. I know this because what ever happens parents will be mad at their children. What has changed..well nothing really except for the fact that they used pieces of trees instead of belts, hands, big spoons, etc. What is really weird is this saying "Spare the rod, and spoil the child" Which means instead of spanking the child don't and just give the kid what ever they want. But that's the total opposite of child abuse, child abuse is when the child wants something YOu don't give it to them, and you constantly spank, hit, punch, slap them for no reason. Also what I think is cruel is that people don't even care about the problem. They should be helping out as soon as possible.
What I would do is make a vlog to help kids that are being verbally and physically abused at outside of school. Then i would list examples of "signs" of child abuse going on outside of school. I would also say that the kids who are getting child abused at home or outside of school to go and talk to a teacher/guidance counselor or someone they feel safe talking to.
What i will do is try to raise money for the kids who were abused. Then I will give it to any organization who helps kids/orphans to have better homes. One thing that I noticed from reading all of these different stories is that most of the kids were orphans then they were adopted by mean nasty parents. So I would want to help with that.
A lot of people should be asked. Really I think a lot of people should know what's happening in "their world." I would stand in front of a really popular place where people go and sell cookies, or cupcakes etc. I would probably stand there on the weekends when I have a lot of time for it. All i would do all day is just stand there and sell my cookies.
Child abuse storys
Two daycare workers at the Muscogee Creek Daycare in Oklahoma are accused of giving  a 13-month old boy hãbañerõ sauce while denying him anything to drink. Police reports accuse daycare workers Rosie Hicks, 49, and Tracy Owens, 36,  of giving the baby hot sauce and then laughing as the tot cried. The toddler, who has been identified only by the initials C.F., appeared to be in significant pain in the surveillance video obtained by the Okfuskee County Police. According to court documents, the hot sauce was poured on a plate of the boy's food and served to him while he was strapped inside a high chair.
Owens reportedly told police that the hot sauce punishment was Hicks idea. Hicks originally denied any wrong doing but later admitted to police that she had Owens go out and buy some hãbañerõ sauce to put on the tot's food. Hicks also admitted to making the child fall while he was trying to balance himself on a table and then laughing. Hicks blamed the stress of her job on acting in ways she admits was "wrong".
"Hot saucing" is a controversial disciplinary tactic which is thought to have originated in the south. It is considered child abuse in most areas but endorsed by some Christian groups according to Wikipedia.
Both Hicks and Owens have been arrested on charges of felonious child abuse. They are scheduled to appear in court on April 19.
The toddler has subsequently been placed in another daycare.
From: http://www.imperfectparent.com/topics/2007/11/21/one-of-the-most-horrendous-child-abuse-stories-ever/
Links