What ONE WORD describes the 2020 State Of the San Diego Unified School District?
14
people have signed this petition.
Add your name now!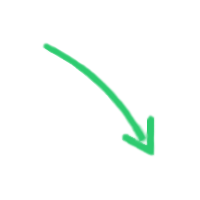 14

people

have signed.

Add your voice!
pHqghUme
signed recently
Carmen diaz
signed recently
What ONE WORD describes the 2020 State Of the San Diego Unified School District?
What is the first word that comes to mind?
We urge ALL SDUSD Stakeholders to respond...and If you are a Stakeholder afraid of retribution by SDUSD Senior Leadership, please feel free to use an alias!
In the 2020 San Diego Unified School District (SDUSD) "State of the District" (SOTD) address, Superintendent Cindy Marten tried to hashtag the term "Unstoppable" to describe the SDUSD educational performance since stopping all school to in-person learning on March 16, 2020.
Anticipating comments from the YouTube 2020 SOTD presentation, Marten and her Board of Education cronies TURNED OFF and blocked all comments for the propaganda presentation's lies and misrepresentations.
From our District Deeds blog, here is a list of the "Unstoppable" (and despicable) SDUSD actions since March, 2020 include the following:
ZERO SDUSD Standards Based Grading Plan Transparency, Accountability and Community Collaboration
ZERO SDUSD 2020/21 Reopening Plan Transparency and Community Collaboration
ZERO Operational Budget Transparency used to hide TOTAL Operational Budget Mismanagement.
ZERO Transparency of SDUSD performance BEFORE and DURING the Coronavirus Pandemic.
ZERO Accountability for SDUSD LACK of performance since BEFORE and DURING the Coronavirus Pandemic.
Phase 1 Educational Supports denied to tens of thousands of the most disadvantaged Students
OPTIONAL Boot Camp Professional Development for Teachers – FAIL.
Individualized "disadvantaged Student" supports with NO Equity Rules, Standards or Tracking.
Every Cluster, School, Principal, Teacher and Student for themselves "custom" school site "strategy" by incompetent Supt. Marten creating gross inequities from classroom to classroom.
Only 3 hours per day vs 5 hours per day of live teaching.
Only 3 periods per day vs 5 periods per day of live teaching.
No Teacher Evaluations.
No Smarter Balanced tests in Math and English language arts.
No California Science Test
No Local Control and Accountability Plan (LCAP)
Minimal California (ELPAC) for English learners
Minimal California School Dashboard
Dysfunctional Standards Based Grading
Disorganized Four Phase School Reopening Scam/Plan
This Petition allows all SDUSD Stakeholders to post their "One Word" response (and any other additional comments) to the You Tube 2020 SDUSD State of the District.
NOTE: No matter how angry you are at the misrepresentations by Supt. Marten and her inner circle cronies, please refrain from strong profanity. We don't want to have to delete your important word and comment. Feel free to use * when necessary.