2018-19 4th Year Housing
193
people have signed this petition.
Add your name now!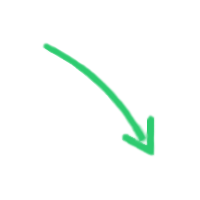 193

people

have signed.

Add your voice!
Maxine K.
signed just now
Adam B.
signed just now
Mercer University – Housing and Residence Life:
On behalf of the Mercer University undergraduate students affected by the new housing limitations, we would like for you to read over this message, its signatures, and take your students' opinion into consideration.
Mercer students recently received an e-mail notifying them 4th year students would not be able to select on campus housing options, and not only that but students who are guaranteed housing on campus as a Resident Assistant or in any of the Lofts won't be allowed to pull in 4th year students to live with them in their room. As students we have found multiple issues with these new limitations.
First, the time residence life chose to notify us of these new limitations. On February 1, 2018 current loft residents received an email from Housing and Residence Life informing them of the timelines to retain and move rooms within the lofts. This email also stated that:
"If you have a preferred roommate who does not currently live in the Lofts, there will be a process for you to pull them into you room ... The preferred roommate(s) must have a completed 2018-2019 Housing Contract. More information will be sent prior to this process opening."
Then on February 16, 2018, after residents retained spaces, just days before the pull in process for the lofts began on February 21, 2018, they received emails notifying them that there would no longer be an option to pull in rising 4th year students until all other undergraduate students completed the housing process.
Second, what this means for students. By February students already know where and who they'll be living with the following year, because the housing process is quickly approaching. The late notice of the limitations on pulling in 4th year students has hindered students and their plans. Now students who will be working as Resident Assistants or living in the lofts won't be able to pull in 4th year students who they have planned on living with, ending up with roommates they may not even know and creating a less than ideal living experience. Some 4th year students who were planning to live on campus were doing so because they have evening classes, on campus jobs with late shifts, and/or no transportation to and from campus. Pushing these students off campus creates more safety issues than the university already has.
Third, what this means for the Office of Housing and Residence Life. Students living with people they don't know has been known to cause problems between roommates. Housing and Residence Life has dealt with roommate issues in the past, but forcing students into less than ideal living situations is going to result in more of these issues being brought to the office.
As students we understand why these limitations are being put in place, but we don't believe they were implemented in a fair manner with the best interest of all Mercer students in mind. Mercer has continued to increase the size of incoming freshman classes without increasing housing options, and now there is a shortage. This isn't the fault of the students, and although limitations may need to be placed on 4th year students in the future, February, after some housing processes have already begun, isn't the appropriate time to implement them. These new limitations were simply too last minute to allow students time to adjust to them.
We are calling on you, as an office who is in place to support students and make their time living at Mercer valuable and enjoyable, to allow students who have on campus housing through the lofts or as a Resident Assistant to pull in 4th year students prior to opening those rooms to the rest of the student body through the housing process.
If you're upset by these recent limitations on housing, the contact information for Housing and Residence life is below:
email: residencelife@mercer.edu
phone:478-301-2687