17th Street Closure - St. Louis, Missouri
186
people have signed this petition.
Add your name now!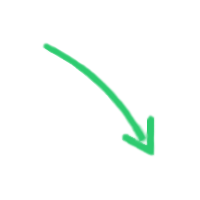 186

people

have signed.

Add your voice!
Maxine K.
signed just now
Adam B.
signed just now
UPDATE: The bill PASSED on the afternoon of Friday, June 24. 17th Street WILL BE CLOSED.
Thank you for signing this petition and sending a message to your elected officials.
This petition will freeze on Sunday, June 26. A print-out of this petition will be shared with the Downtown Neighborhood Association and the Home Owners Associations of the downtown residential loft communities.
What can you do to keep from being blind sighted in the future?
* Visit the Board of Alderman (BoA) website often. Keep an eye on the Board Bills that are being proposed. Click here for current Board Bills.
* Join and actively participate in your neighborhood associations. Participate by joining a committee. Downtown Neighborhood Association - DNA click here: http://www.saintlouisdna.org/
* Stay in contact with your Alderman. Find out when the committee meetings are being held and the agenda. This is where all bills start and are discussed. Once a bill leaves committee, it is most often going to pass on the floor of the BoA - "Aldermanic Courtesy". Click to contact your alderman: 5th Ward: Tammika Hubbard 19th Ward: Marlene Davis
* Vote NOW... Absentee voting has already started for the August 2 election. Absentee voting ends July 28. Click here to apply for an Absentee vote: ABSENTEE VOTE
* Click HERE to view a sample ballot for the August 2 election.
* Are you a registered voter? If not, apply HERE.
* Tell you neighbors what has happened. Share the above list of suggested actions.
FOR THE RESIDENTS AND WORKERS OF ST. LOUIS, MISSOURI. PLEASE READ, SIGN AND THEN ADD YOUR ZIP CODE IN THE COMMENTS BOX. ZIP CODES ARE IMPORTANT. YOU CAN ONLY SIGN ONE TIME.
The City of St. Louis, Missouri is GIVING AWAY a downtown street. This petition is for people directly affected by the proposed closure of 17th street between Washington Avenue and St. Charles Street (ally).
PLEASE SIGN IF YOU ARE A RESIDENT OF ST. LOUIS CITY OR IF YOU WORK IN THE EFFECTED AREA AND SURROUNDING BLOCKS. Sign the petition. Use the COMMENTS BOX TO TYPE YOUR ZIP CODE - WHERE YOU LIVE OR DOWNTOWN BUSINESS ZIP CODE.
While the people of the downtown loft district were working, taking care of their businesses, and revitalizing their community, the Board of Alderman struck a deal with the developer of the Monogram Condominiums allowing for the "vacation" - meaning the closure of 17th Street. THE BOARD OF ALDERMAN HAS STRUCK A DEAL TO GIVE AWWAY ONE OF OUR STREETS to a Kansas City loft developer! Why? Because the developer wants the people in Monogram Condominiums to be able to cross the street "safely" and have their own private dog park.
The negotiations have been in motion since around February of 2016; the people who are directly affected have only learned of the closure in the past week and a half. It is now June, 2016.
To the developer, 17th Street, was described as an "ally". 17th Street is fully developed with curbs, sidewalks, landscaping, street lights and traffic grade pavement was described as an "ally". The street that the city proposes as an alternative navigation route - St. Charles, is in reality, an ally. St. Charles is not paved for a steady flow of traffic, is not well- lit, does not have sidewalks or curbs, does not have cross walks, and is generally used by delivery trucks that service the many loading docks along the ally. Commercial dumpsters are situated along St. Charles for businesses and restaurants on Washington Avenue.
The "give-away" of 17th street has been quietly pushed through the approval process without notification of the area businesses, property owners or residents affected. Traffic impact studies have not been conducted. An assessment of the ADA (current and future) needs of the residents has not been conducted.
HOW WILL THIS EFFECT YOU?
* Closing of this section of 17th street creates a "super-block" from 16th to 18th between Washington and St. Charles. Through-fare traffic - vehicle and pedestrian - will no longer be possible on 17th Street.
* Residents, visitors and tourists using wheelchairs and motorized scooters will be diverted by two or more blocks and will be relegated to using St. Charles, an ally.
* Four condominium communities directly affected are: Printers Lofts, Blu City Spaces, Eli Walker Lofts, and one City View building. The future residents of Dragon Trading and Butler Brothers' buildings will also be affected.
* The ability of fire trucks and EMS to navigate to these buildings will be limited to St. Charles (ally).
* Navigation to restaurants and the retail corridor along Washington Avenue will be difficult for visitors and tourists who already face a maze of one way and narrowed streets to seek available, secure parking.
* Will create more "dead" space and isolated streets creating an increased opportunity for crime against residents, visitors and tourists.
* If visitors and tourists cannot park or safely walk from available parking, they will most likely take their business elsewhere..
* Residents of this area of downtown are aware that St. Charles is an ally, not a street as it has been presented by the alderwoman who is brokering the bill to close the street.
* St. Charles, an ally, is often blocked for significant chunks of time by commercial trucks using the loading docks that service the businesses on Washington Avenue.
* 17th street is being given away to attract a developer of the Monogram Building which will bring revenue to the city coffers. The city, in turn, has not requested payment for the street or a donation to one of the many homeless agencies that are in the blocks surrounding the Monogram building.
* Allowing the closure of 17th Street or "GIVE-AWAY SALE" to go through without due diligence to feasibility or community impact is setting a precedent for the Board of Alderman who will most likely continue striking "deals" to alleviate the city's financial problems.
DO NOT SIT IN SILENCE AND WATCH YOUR COMMUNITY SLOWLY DISINIGRATE ON THE BOARD OF ALDERMAN'S AUCTION BLOCK.
PLEASE SIGN THIS PETITION AND BE HEARD. USE THE COMMENT BOX TO TYPE YOUR NAME AND ZIP CODE.
THANK YOU!