Say "no" to a parking lot in the middle of the Richwood Crossing development
39
people have signed this petition.
Add your name now!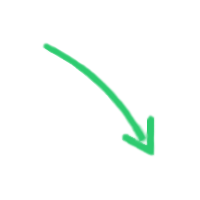 39

people

have signed.

Add your voice!
Maxine K.
signed just now
Adam B.
signed just now
Aura Developers have submitted plans for Block 198.10, Lot 1 which lines Foster and N Palace. The plans include 15 parking spaces to span the length of 5 Beazer townhomes. Not only will this increase traffic right in the middle of our development, but it will undoubtedly be an eyesore in an otherwise attractive and well-maintained neighborhood. Aura's plans FAR exceed the amount of parking spaces required by them. We plan to send the letter below to Mr. Canuso of Aura Developers to request they remove the spaces from their plans before they submit them for final approval. In addition, we plan to copy the Mayor and the Planning and Zoning Board. While I know many of you will not be looking at the parking spaces, we appreciate any support you could provide us in the way of signatures as signing it can only serve to better the value of the neighborhood as a whole. Signatures should come from those residing in Richwood Crossing and all residents with a valid email address are encouraged to sign - for instance, though I reside with my husband, both of us will sign the petition. If you could, please put your street address in the comment box after the signature box so Aura Developers know they are coming from legitimate community members.
Thank you for your support!
LETTER WHICH WILL BE SENT:
Mr. Canuso,
My name is Jessica Kanady and I am a resident of the Richwood Crossing development in Glassboro, NJ. On Tuesday, July 7, my husband and I attended the Planning and Zoning Board meeting where you presented your plans for Block 198.10, Lot 1. You may remember us as we spoke briefly prior to the meeting, and both my husband and I stood up to speak during the public comment portion.
Prior to the start of the meeting, we had the opportunity to view the plans you were proposing. Initially, we were relieved to see that the plan included what looks to be very attractive two-story townhomes that line N Palace and Foster. Let me say that we were excited to see that we would not be looking at the back of a commercial establishment. However, our relief quickly vanished when we realized that we would not be looking at the exemplar illustration you eagerly showed us. Instead, from our windows, we will see the side of a townhome and 15 parking spaces that span the length of 5 Beazer townhomes. Frankly, in addition to this causing heavier traffic right in the middle of our development, it will undoubtedly be an eyesore in what is currently a very nice looking and well-maintained development. We also anticipate that this view could lower the value of many of our homes. Though the proposed spaces kept being referred to as "guest parking," these spots will inevitably become permanent spots for individuals to park cars they do not want in their garage or driveway.
As you know, during the meeting, there was a lot of discussion surrounding parking. The township expressed concerns with there not being enough parking since they often deal with these issues with community members. Specifically, they thought it was important to offer parking at the homes rather than a lot because "people want to park at their houses." The example was given by the township that nobody wants their daughter to have to park in a spot away from their home. With that, Aura agreed to revise the plans to elongate the driveways so that more cars could park in the driveways. With this agreement, Aura turned every one-car driveway into a two-car driveway, and every two-car driveway into a four-car driveway. Each home now has 3-6 parking spaces. With those additional spaces gained by elongating the driveways, Aura FAR exceeds the amount of spaces required by both the township and the RSIS (Residential Site Improvement Standards). So then I ask, why must there be 15 spaces in the middle of our development when they can easily be removed from the plan? We even overheard you ask a colleague if you should just remove them from the plans, yet the group chose not to make that offer even when we as community members expressed concern with it. In addition, the suggestion of eliminating them was even offered by one of the professionals at the meeting. Aura's decision to not even seriously consider this option was disheartening to us.
Mr. Canuso, parking is not the only concern we had leaving that meeting. We have a ton of questions regarding the HOA, use of our recreation center, and the possibility of those townhomes becoming rentable in a college town (we are not permitted to rent out ours). However, what haunts me is that we, and someday our children, will look at the back end of 15 vehicles out our front door and windows every day for years to come. We beg of your group to reconsider your plans for those parking spaces. We know you have several revisions to make to the plans. Please, we respectfully request to make this one of them. The community is behind us in this request. We have included a list of signatures from residents, many of whom will not even be looking at the spaces, to request removing them from your plans.
We appreciate your consideration and anxiously await your response.
Sincerely,
Jessica & Brian Kanady
CC: Mayor Leo J. McCabe
CC: Glassboro Planning and Zoning