15% GARISSA COUNTY COMMUNITY RESOURCES SHARING PETITION
37
people have signed this petition.
Add your name now!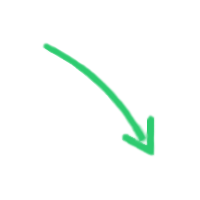 37

people

have signed.

Add your voice!
Maxine K.
signed just now
Adam B.
signed just now
I just signed petition calling on equity for sharing county resources for communities within Garissa county.
Politicians and government officials are rarely held accountable for negligence even when it's proven that their actions have been responsible for violation of the law. As a result, the electorates irreparably harmed by their careless political malfeasance have no legal recourse.
This is an unacceptable practice. Officials should be held accountable for their actions. The rights to a fair and equal opportunities, benefit from national and county resources and constitutional mandates for the people by the people is constitutional ideal that has been tarnished by political dishonesty, cronyism and neglect. The fact of a community service should always take precedence over political aims and goals.
Garissa County government continues to suppress women and young people. Leadership of Mr./Mrs. right and where everyone else is Mr./Mrs. Wrong, deals in exchange for contracts and blatant careless within our county's assembly.

Mr. Governor, as you know, the consequences of lack of a water is ranging from uncomfortable to life-threatening in Garissa county. Unfortunately it's tenth week long, children, women and age has no water to drink!
Shortage of water supply is also some of bottleneck that contributing to the county into inter-clan conflicts due to the fact that scarcity of water has so far resulted loss of lives and animals. Over 60,000 households are currently subjected to life-threatening situation because they don't have water to drink and deserve to benefit from county kitty duped – devolution , which aims to bring resources next to the people. All people of Garissa deserve equal opportunity of the county resources regardless of who they are or what their last name stands for.

Just recently, statistics details the patterns that have resulted political malfeasance extant within our county. According to the Daily nation newspaper, Garissa county is ranked 23rd nationally where unemployment rate stands between age of 15-64 37.5% , poverty headcount 55% . The report reveals only few (the politicians and their family members accounts for 10% of our formal employment) reasons why our formal sector is shrinking!
Both of these actions are offensive, intolerant, and completely contrary to the constitutional values and leadership.
15% petition for Garissa County resource sharing bill is punitive remedy for our common challenges. It's solution for our common enemy. The tribalism disease . Read more from..>> http://abdimalikodowa.blogspot.com/2015/08/15-county-resource-sharing-petition-not.html
Legally, we know what county government is supposed to do. As envisioned in the Constitution 2010, functions of county government part 2 (fourth schedule, Article 185 (2) , 186 (1) and 187 (2) some of the functions and powers of the county AMONG OTHER THINGS are;
1) Water and Sanitation services
2) county planning and development
3) Ensuring and coordinating the participation of communities and locations in governance at the local level and assisting communities and locations to develop the administrative capacity for the effective exercise of the functions and powers.
The County government failed to provide essential services to her citizens. Among other things, service failures , delay,inaction, inefficiency, ineptitude, corruption, discourtsy, incompetency by employed "tribal officers" and unresponsiveness are key maladministration we encountering under Garissa leadership.
On this Platform, it's our right to mention our disatisfaction, and since public compliant is open for Kenyan citizens, we petitioning Garissa County governemnt to the County Boss, Governor Nadhif J Adam, public compliant standing committee of 2007, The office of Ombudsman on administrative justice, Article 59 (4) of 2011 and to the President of Republic of Kenya
should the county government refuse to hear our voice? we'll persist on the same courage to preach the gospel of encouraging the Garissa leadership on peace, promote harmony and coexistence, values of loving your neighbor, showing respect for all, and welcoming all to the table. We'll not keep quiet and sit back to see people dying for no reasons.
Mr. Governor, I urge you to allow County resource sharing Bill a non-discrimination policy that protects interest of youths, women, and disability groups from being hired or fired because of their tribe. The bill also promotes equality, peace and coexistence between different groups and communities. These aren't radical requests. They come from the heart of someone who does not want to see institutionalized bloodshed, injustice and corruption promoted by leaders as values.
Sincerely,
abdimalik Aden