The 13 colonies must unite against the british
17
people have signed this petition.
Add your name now!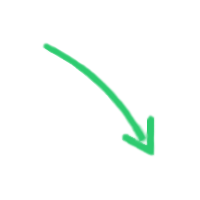 17

people

have signed.

Add your voice!
Maxine K.
signed just now
Adam B.
signed just now
From 1763 to 1786, the British, overcome with their debts from using too much money for unnecessary efforts against the French during the French and Indian War, have moved onto taxing us, the American colonists, when we were providing infinite amounts of assistance in the petty war. And what has the British done to compensate for us? They have simply raised countless acts to pickpocket all of our money. We would like to formally propose complaints on each one of these acts.
Quartering act infringes upon our right to privacy.
Stamp act requires for the colonists to unnecessarily pay for the British soldiers in the colonies, when it should be London who pays for them.
Tea act requires for us to spend extra money unnecessarily on tea, which not only hurts our economy, but also makes us readjust to the hefty prices as a result of the taxation.
Boston Massacre resulted in the deaths of fellow innocent colonists, which the British did not correctly repay for.
Proclamation of 1763 causes overpopulation within the colonies, which the British did not try to fix in any way.
The Coercive, or Intolerable Acts, completely go against our fundamental rights as a colonist, which include the right to self government, and destroys our well built democracy, which was created over a long process and period of time.
The presence of the British soldiers have absolutely no use within our society besides gluttoning themselves and halting our progress as a colony.
Going on, we believe that we are subject to countless rights that the British seem to keep on overlooking. These include:
Magna Carta and the English Bill of Rights, which both state our freedom as former British citizens.
Views of Locke, such as that there are basic human rights that everyone should have naturally as soon as they are born.
Views of Montesquieu, such as beliefs that there should be a separation of power in the government, and there should be certain groups of government doing certain things.
Fundamental human rights, because they are rights that are permitted by birth to all human beings; some include the right to freedom of speech, and also life
Therefore, the mission statement that we would like to raise in order to fulfill our goals is this:
We Americans seek to gather support from the citizens of the 13 independent states and aim to build a standalone government led by their own people.

We strongly hope for the citizens to gather understanding, and then therefore stand as one against the corrupt British.