Save 1056 W. Altgeld
143
people have signed this petition.
Add your name now!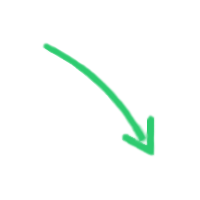 143

people

have signed.

Add your voice!
Maxine K.
signed just now
Adam B.
signed just now
1056 W. Altgeld is a wonderful Italianate home in Chicago\'s Lincoln Park neighborhood that was built in the late 1800s. Such a large single family home of this vintage in Lincoln Park is somewhat rare, as it sits on a corner lot with a beautiful side yard that is a great compliment to the neighborhood. Unfortunately, a developer has a purchase contract on the property and intends to demolish the home, subdivide the lot, and build two new large single family homes in its place. In 1983, the 1056 Altgeld house was placed on the City of Chicago\'s Historical Resources Survey (CHRS) and received the second highest rating category for an architecturally significant building. This rating provides for an automatic 90 day delay of the pending demolition permit, but this delay is set to expire in mid-September of 2008. The following are some excerpts from the Chicago Commission on Landmarks\' website: "Inclusion in the CHRS does mean that these properties have merit as a piece of Chicago\'s architectural history-either individually or in association with other nearby properties." "However, there was an additional broader goal for the survey-to provides a comprehensive source of information for the numerous community groups, public agencies, businesses, and individuals that deal with the city\'s buildings on an ongoing basis." While the survey does a great job of identifying historically important buildings in our neighborhood, it does not provide any formal protection other than the demolition delay. Ultimately, it is up to the community and local government to protect these valuable assets. There are numerous examples of restored vintage homes in our neighborhood that boast modern amenities while preserving the exterior integrity of the original building. These vintage homes are an important part of the fabric of the neighborhood and give Chicago its great character. After discussions with developers that have experience with historic rehabilitation, it appears that the purchase price of this home "as-is" for a renovation would be in excess of $1 million. This would provide the current owner significant compensation for their property, while also saving the home. The demolition of this historic home would be a great loss for the City of Chicago and the Lincoln Park neighborhood. Additionally, the proposed construction of two new homes on this corner lot would not be a compliment to the neighborhood. We therefore petition the Chicago Commission on Landmarks and Alderman Vi Daley (43rd Ward) to landmark this property and reject the proposed demolition and re-development plan for this site. We propose a plan that would retain the original home and side yard, while allowing for a tasteful addition to the original structure as approved by the Chicago Commission on Landmarks. Please include your address in the comments section with your petition signature so that the Alderman\'s office knows that the support is coming from local residents. Also, although we will be giving them a hard copy, please send an e-mail to Alderman Vi Daley\'s office notifying them that you have signed this petition - a link to her website is located on this webpage. Please note that the iPetitions website may ask for a donation, which is appreciated, but not required. Thank you.
Sponsor
Geoffrey Koss Vice Chairman, Landmarks Illinois Landmarks Illinois is the leading non-government advocacy group for the preservation of historically and architecturally significant structures in the City of Chicago.
Links
http://www.cityofchicago.org/landmarks/ http://www.landmarks.org/ http://www.chicago43rd.org/