100procent_wijkcontra(c)tdequartierrouppe
209
people have signed this petition.
Add your name now!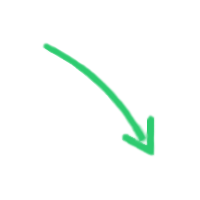 209

people

have signed.

Add your voice!
Maxine K.
signed just now
Adam B.
signed just now
NEDERLANDSTALIGE VERSIE ONDERAAN

ENGLISH VERSION BELOW

//FR//
Chers voisins, l' Avenue Stalingrad a besoin de votre soutien!
Comme vous le savez sans doute, un réaménagement partiel de l' avenue avait été prévu dans le cadre du contrat de Quartier Rouppe, privilégiant la mobilité douce et des espaces de convivialité verdoyants.
Après 6 ans de consultations, débats, réunions et informations, le projet de réaménagement avait, après enquête publique qui récolta peu d' opposition, été approuvé par la Ville et avait également reçu le feu vert de la Région. Le Bourgemestre avait fièrement annoncé le début des travaux pour 2013...
Avait, car aujourd'hui le projet est remis en cause par quelques échevins de la nouvelle majorité et quelques personnes qui font passer leurs intérêts avant l' intérêt public...
Quels sont les aménagements remis en cause?
1. L' aménagement de zones de végétation -au lieu des places de parking- la long de l' allée centrale Rosa Luxembourg.
2. La suppression des carrefours entre l' allée centrale Rosa Luxembourg et les rues perpendiculaires, afin de rendre l' allée continue et piétonne.
3. L' aménagement de l' Avenue Stalingrad en cul-de-sac côté Boulevard du Midi, réduisant la circulation automobile.
Des aménagements similaires dans d' autres quartiers et d' autres villes, en vue de rendre la ville à ses habitants en y diminuant la place de l' automobile, démontrent la pertinence d' une telle politique. Cela à la satisfaction de tous; visiteurs, habitants et commerçants.
Il est donc grand temps que les riverains et les partisans du réaménagement de l' Avenue de Stalingrad fassent entendre leur voix, afin de ne pas anéantir 6 ans de travail et la perspective d' une ville plus conviviale.
Revenir aujourd'hui sur les principes fondamentaux du projet serait nier les procédures légales et démocratiques, l' énergie développée par ses auteurs et les engagements pris par les autorités de la Ville.
Rien n' est joué, mais il faut AGIR!
Si vous aussi souhaitez voir se réaliser dans son entièreté ce projet visant à améliorer le qualité de vie et la convivialité du quartier, apportez-lui votre soutien en signant cette pétition et en la diffusant autour de vous et de préférence dans notre quartier!
L' Avenue Stalingrad a besoin de votre soutien. Merci!
CONSULTEZ LES PLANS:   http://www.bruxelles.be/artdet.cfm?id=7186&

ENGLISH VERSION BELOW
//NL//
Beste buren, Brusselse vrienden, de Stalingradlaan heeft jullie nodig! 
Dromen jullie ook nog steeds van een groenere buurt met wat minder auto 's en meer plaats voor voetgangers en spelende kinderen? Deze droom werd ons de voorbije jaren plechtig beloofd...
Zoals jullie weten maakt onze buurt deel uit van het wijkcontract Rouppe. De plannen zagen er tot voor kort goed uit. Na 6 jaar van onophoudelijk consulteren, debatteren, vergaderen en informeren met bewoners en alle betrokkenen was de kogel eindelijk door de kerk! De plannen werden unaniem goedgekeurd, er volgde een openbaar onderzoek, waarbij iedereen de tijd kreeg om de plannen in te kijken en mogelijke bezwaren te uiten. Tot slot gaf het Brussels Gewest haar fiat en werd een openbare aanbesteding uitgeschreven voor de uitvoering van de werken. 
Wat zijn de krachtlijnen van het contract? De buurt verkeersarmer en groener maken, spelende kinderen terug de straat op krijgen. Wandelaars, fietsers en buurtbewoners een stukje van de straat teruggeven. Dit volgebouwde stuk van de stad weer meer 'convivialiteit' geven. De burgemeester deed zijn plechtige belofte in diverse media... De plannen zouden onverminderd van start gaan in 2013... 
Het is intussen 2013... En toch is er reden tot grote bezorgdheid, want de jongste dagen wordt er gelobbyd achter de schermen -én achter de rug van de bewoners- om te morrelen aan de goedgekeurde plannen...! 
Welke maatregelen worden er concreet geviseerd? 
1. De vergroening van de Rosa Luxemburg (door het verdwijnen van de parkeerplaatsen) 
2. Een ononderbroken Rosa Luxemburg wandel- en speelstraat (door het onderbreken van de dwarsstraten op de Stalingradlaan) 
3. Het voorplein aan het einde van de Stalingradlaan (de beste manier om de straat autoluwer te maken) 
Deze maatregelen vormen de hoekstenen van het wijkcontract! Zonder deze ingrepen verzandt het wijkcontract in een totale status quo! 
Zonder uitzondering zijn alle verkeersarm gemaakte buurten vandaag leefbaarder, netter en veiliger geworden. Bovendien zijn handelaars in die buurten erg tevreden over het stijgend aantal bezoekers. Het terugschroeven van de ambities in het wijkcontract zou nefast zijn voor de wijk, de leefbaarheid en de hoop die er bij de bewoners al zo lang leeft. 
Hoog tijd dat de bewoners en voorstanders van het project luidkeels van zich laten horen, zo niet dreigt 6 jaar werk van tafel geveegd te worden! Na 6 jaar is het duidelijk dat er een legitieme en democratische basis is voor het wijkcontract! Nu nog morrelen aan de plannen is niets meer of minder dan contractbreuk, ondemocratisch én een slag in het gezicht van iedereen die hier gedurende al die jaren energie heeft ingestoken! 
Er is nog niets verloren maar er moet NU gehandeld worden! Wil jij ook dat het wijkcontract voor de volle 100% wordt uitgevoerd zoals het aan iedereen werd voorgesteld? 
Onderteken dan deze petitie en stuur ze door naar zoveel mogelijk medestanders. Samen met alle bewoners voor een leefbare stad met toekomst! 
Alvast merci & bedankt! De Stalingradlaan heeft u nodig.
BEKIJK DE PLANNEN:  http://www.brussel.be/artdet.cfm?id=7186&#a_2
//ENG//
Dear neighbours, lovers of Brussels,
Our beloved street, the Avenue Stalingrad needs your support!
Do you dream of less cars, with children safely playing, and lots more greenery? This dream was promised to us during the past 6 years. It almost looked like this part of Brussels would be renovated like a modern European capital.
We have been informed that all these upcoming renovations were to be executed during 2013. Even the mayor of Brussels took the effort of coming here, in our street, to present several times how beautiful it would all become. During the official public investigation when all the embellishment for a modern city was shown, no arguments were raised powerful enough te even slightly change the new, green, pedestrian favoring layout of our street.
Until... until some people decided to put personal interest above the common good... Powered by a new political constellation in the city of Brussels, the mayor of Brussels might be given in to their pleads. Progress reversed?! Sounds like Brussels at its best...
What do this handful but politically powerful people want to block?
1. The installation of 2 lanes of 400m of greenery along each side of the central walkway 'Rosa Luxemburg'
2. The elimination of the cross roads, allowing the Rosa Luxemburg walkway to become one long pedestrian space.
3. The reduction of the number of transit vehicles, through closing the access from the ring road into our street.
Yes, yes, all of this in the year 2013! They want us to go back 20 years in time... When only 4 months ago, all election brochures of all political parties were full of pictures drafting a greener city! What a disgrace.
After 6 years of promises, after the approval of all the different institutions at city and regional level, after the tender books have been drafted and sent out to the vendors, a reversal of what the mayor of Brussels has promised us, would be nothing less then a breach of word with us, citizens.
By signing this petition you confirm that you are in favor of a greener city, a city aimed at providing an agreeable livelihood for its inhabitants, young and old, singles and families. We want to live and walk amidst a greener city in all safety.
The residents and most of the shop owners are in favor of the street renovations; please help us give them the voice they deserve! Thank you for forwarding this petition to as many Brussels citizens of the Stalingrad/Rouppe district you know! 
Please act now and sign our petition! The Avenue and its surroundings needs you.

TAKE A LOOK AT THE PLANS:  http://www.brussels.be/artdet.cfm?id=7186&
Links