The Proposition of a 10 Year Moratorium for Additional Wineries in Gilmer County
12
people have signed this petition.
Add your name now!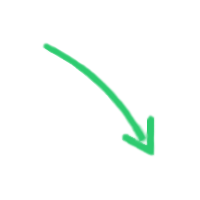 12

people

have signed.

Add your voice!
Maxine K.
signed just now
Adam B.
signed just now
On behalf of concerned Gilmer County citizens we propose the installment of a 10 year moratorium for future and proposed wineries looking to move into our county. This is to take the time for proper analysis to see how the addition of numerous wineries will effect Gilmer county economically, socially, and also affect the livelihood of its citizens.
The Gilmer County Chamber of Commerce is looking to, and has begun to, approve 16 wineries in Gilmer County, and counting. This is being done under the belief that it will make Gilmer county the "Wine Capital of Georgia" and bring economic growth.
While on the outside this sounds great, when you take a closer look at the true impacts it will have on the county, it is truly horrifying.
With the addition of wineries comes the addition of their "tasting bars", where guests will be served wine by the glass. With the average 5 ounce glass of wine containing 12% alcohol, most people become impaired after one glass, let alone traveling across Gilmer County to visit multiple wineries. With alcohol and the invitation to travel from one "tasting bar" to another also comes the opportunity to drive drunk.
According to the Gilmer County Sheriff's Department, Gilmer County has seen a staggering rise in DUI arrests in recent years.
2016 - 36 arrests
2017 - 59 arrests
2018 - 68 arrests
These figures showcase an 88% rise in DUI arrests over the past two years. With the addition of 16 or more wineries these DUI rates will skyrocket to unimaginable heights.
According to research done by the NBC Bay Area in California, Sonoma County sees an average of 3600 DUI arrests a year, 80% of which are locals. The NBC Bay Area also claims that the City of Napa has an average of 1360 DUI arrest a year, with 82% of those being locals. With this information it is then understood that most of the people drinking at the wineries are not tourists, but in fact, local citizens.
It is a misguided belief that becoming the "Wine Capitol of Georgia" will bring economic growth and additional tourism, when in fact, more than 80% of the people visiting the wineries in California are not even tourists, but locals. This will only bring minimal tourism and soaring DUI rates for Gilmer County.
The most alarming part of the winery additions is the deaths and injuries that will be a result of the increasing drunk driving rates. According to the National Highway Traffic Safety Administration, in 2017 the state of California saw 3,157 fatalities as a result of drunk and impaired driving.
Why should we want to become the "Wine Capitol of Georgia" if it risks killing or severely harming a family member or someone we know?
How many deaths and injuries by drunk drivers is too many? ONE!

We strongly encourage all Gilmer County citizens to sign this petition and to go to this website www.theriskofwineriesingilmercounty.com, where you will find more information regarding the dangers we will face with the addition of these wineries. We also encourage our fellow citizens to do their own research, simply type "drunk driving and wineries" in a search engine and see what the results are.
It is up to us to protect the livelihood of our families and our beloved county!