- Anarchy Online or Exploits Online? -
105
signers.
Add your name now!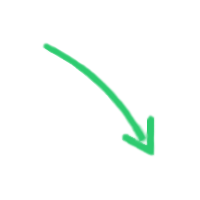 105

signers.

Almost there!

Add your voice!
Maxine K.
signed just now
Adam B.
signed just now
Anarchy Online is one of the longest running MMO's in the world. Over the years it obviously lost some players and nowadays only a small fraction remains loyal to the game.
The game is deep, full of awesome experiences and adventures to be taken, but unfortunately (specially in the last 2 years) the game is experiencing some serious issues.
Exploiting and cheating players are a reality, a reality that sadly is killing the game at a fast pace. The remaining players feel betrayed, left alone, with no one to support them or fight this issue. We understand that the game is financially viable, but not viable enough to make new content, at least for the time being. To be honest, we think content is not that big of a deal, Anarchy Online has several raids, quests, PvP, an enormous number of possibilities that were created over the years to enjoy. Obviously we would love to see new adventures created, but we understand it's not a priority right now.
What we want, and what we need to enjoy the game to the fullest, is to see the game "clean". Funcom needs urgently to add more Game Masters to control the game, Funcom also must work on removing this exploits that are ruining the experience. Petitions take hours and hours to be addressed and most of the time nothing comes out of it. Players exploit in brought daylight, they mock the company for not doing anything and the worst of all is that we keep seeing those players online, not banned, with nothing at all being done. If removing the exploits isn't possible for now, because that takes resources, staff, etc., at least ban those cheaters, control them, be focused on your job!
It's absolutely not enough to leave the servers running, there must be more control and more dedication to this game. We need this, we deserve this. Otherwise subscriptions will eventually be cancelled, the game won't be financially viable and Anarchy Online will die. We don't want that, and we bet you also don't want that to happen.