OPEN LETTER TO THE NKHWAZI BOARD – PROPOSED FEES HIKE
232
signers.
Add your name now!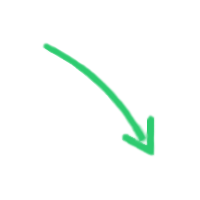 232

signers.

Almost there!

Add your voice!
Maxine K.
signed just now
Adam B.
signed just now
The Board Chair, Nkwazi Primary School, Lusaka.
29th August 2017
Dear Sir,

RE: OPEN LETTER TO THE NKHWAZI BOARD – PROPOSED FEES HIKE
It has come to our attention that Nkhwazi intends to increase school fees in 2018. While this is the prerogative of the school owners, we would like to state that as parents, we cannot pay even more money for services that are already not being provided.
We strongly feel we are suffering an injustice. The following five documented incidents are testimony of the school's challenges that need the attention and commitment of the Board to rectify before any hike can be entertained:
Poor sanitation infrastructure and hygiene standards, the school has not invested in ensuring that the hygiene standards are upheld in ablution blocks. Without the school adhering to Lusaka City Council standards for early learning education, this led to diarrhoea epidemics over the last year.
Torn books and capped paper quotas for teachers. The legacy of Nkhwazi has always been its books – and they are not being bought as the primary has expanded, neither have the torn and out of date books been replaced.
Poor financial tracking services. The school has not invested in a financial management system that correctly matches student numbers to accounts. This has led to unprofessional practices of pulling children out of learning time, instead of engaging parents directly, only to discover in most cases, erroneous financial positions.
Poor staff welfare – we have noted that quality teachers are leaving the school for either green pastures, or sadly, passing away as their health and well-being was not adequately taken care of.
A previous hike due to inflationary and interest hikes in 2016 and 2017 did not translate into better services and welfare for staff. Now that the Kwacha has appreciated and interest rates have fallen, within the current monies being collected from previous hikes, resources should be assigned to addressing challenges one to four above.
Therefore, we implore the Nkhwazi Board and Management to consider the views of all of the Nkhwazi parents who sign this open letter. We ask that the school address the issues noted in points one to four above before any fee hike can be justified.